Meals on wheels: good practice case studies
This short report presents six case studies of meals on wheels services from around the UK. The case studies include information on services' reach, how they provide meals, the range of support they provide beyond the meals themselves and their hopes for the future.
This document will help:
Councillors, council officers and commissioners to learn more about successful services, including those providing 'more than meals'
Providers, social enterprises, community organisations and advocates to learn more about different service models to develop and champion
Contents
Foreword by Baroness Boycott, Sustain patron
Introduction by Neel Radia, National Chair, National Association of Care Catering
Catered, Plymouth
Hertfordshire Independent Living Service
London Independent Living Service
Stars Kitchen, West Midlands
Tayside Contacts, Dundee
West Sussex County Council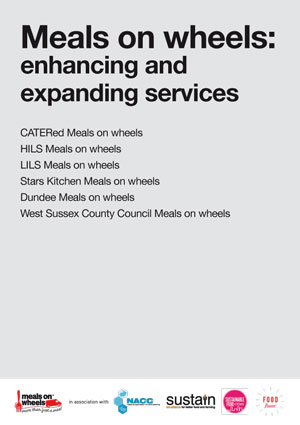 Meals on wheels: good practice case studies
12pp - 2018 | 1764Kb
Published 9 Nov 2018
Food Poverty: Over 10 million people in the UK struggle to get enough to eat. We're working to change that through people-powered projects and campaigns that tackle the root causes of food poverty and ensure everyone has dignified access to healthy, affordable food.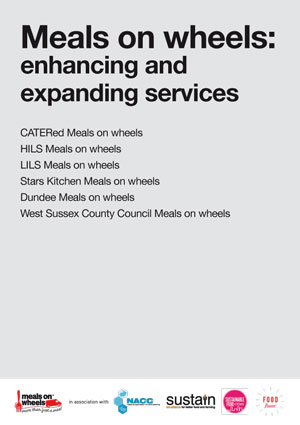 12pp - 2018
1764Kb
What we're fighting for 2023
Support our work
Your donation will help communities identify ways to alleviate food poverty and increase access to healthy food.