Baroness Rosie Boycott leads debate in House of Lords, exposing domestic challenges and reliance on vulnerable imports, and cites Sustain research in calls to improve support for farmers and local food infrastucture.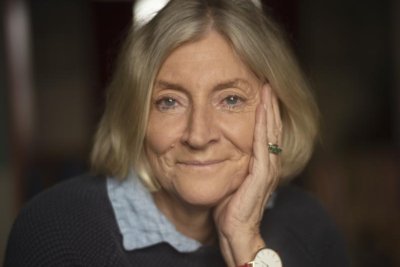 Credit: Rosie Boycott
Returning from the summer break, the House of Lords debated the impact of climate change and biodiversity loss on domestic food security.
Leading the debate, Baroness Rosie Boycott laid out the domestic challenge, including the dry summer, crop failure and retailers rejecting produce even in the face of the cost of living crisis. She also reminded peers that research shows that the UK imports 32% of its fresh produce—the key to healthy diets—from countries that are most vulnerable to climate change.
In her speech she called for policy interventions to reduce meat consumption, increase financial support for farming, create better local food infrastructure, legally binding public food procurement standards, increase Healthy Start vouchers and autoenrol eligible children for free school meals.
Citing Sustain research, Baroness Boycott said:
"We must have shorter supply chains and local food systems that are built on diversity. The Sustain alliance carried out a significant piece of market research in 2021 which found that most farmers in England and Wales want to supply much more locally and regionally. However, there are very big barriers, from a lack of affordable finance to any investment in infrastructure such as abattoirs. There is a massive opportunity for our Government to marry up the levelling-up agenda and the net-zero strategy to deliver more climate-friendly and resilient supply chains that create decent jobs and put some pride in place around farming and food."
On the topic of public sector food procurement Baroness Boycott said:
"It is the Government's job to set standards that all caterers are legally obliged to follow, so that they will serve nutritious meals that demonstrate and normalise healthy diets, rather than cheap junk food." She went to highlight the Government's procurement consultation which has a target for 50% of local food "of which at least 20% should come from high production standards, as [she has] proposed in an amendment to the Procurement Bill."
On the topic of diets Baroness Boycott said:
"The Committee on Climate Change has repeatedly called for the UK to reduce meat and dairy by a fifth, while the Dimbleby-led national food strategy called for a 30% increase in fruit and veg. How do we get there? The time for being reticent on making policy interventions to shape how we eat must be over. We are not just facing a climate and nature emergency but a big public health one. Governments, policymakers and parliamentarians can no longer claim that this is a simple case of educating children better or asking them to exercise more."location of
Responding for the Government, Lord Benyon said the government maintained its 'absolute commitment' to reaching net zero, but also flagged that the Government had asked Chris Skidmore MP to conduct "a review on net zero to find the most efficient and fastest way to reach our climate targets. That will report to the new Prime Minister by the end of the year. He also shared that the 'soil action health plan will be incorporated into the environmental improvement plan, which is to be presented to Parliament, as is legally required, by January."
You can read the debate in full here.
Support our charity
Donate to enhance the health and welfare of people, animals and the planet.