Food waste victory as major businesses publish data
Sustain member Feedback secures a major breakthrough in the fight against food waste as 89 big food businesses sign up to publish their food waste data and commit to halving waste from farm to fork by 2030.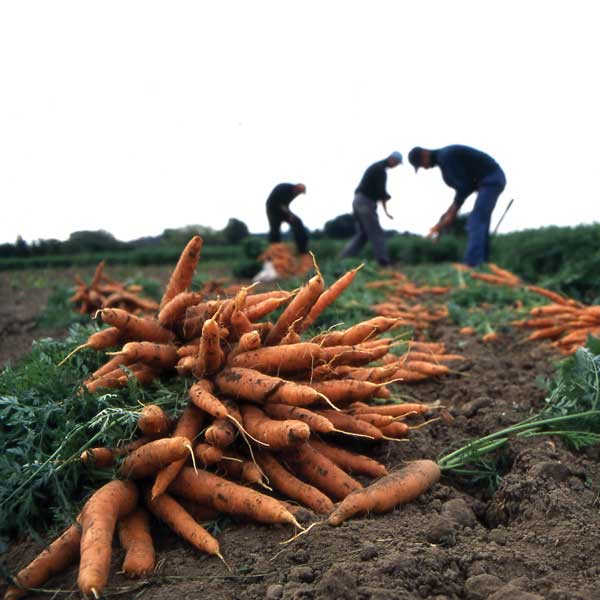 Carrot pickers. Photo credit: Sustain
Since Feedback's foundation in 2013 they have consistently called for a radical transparency on how businesses deal with food waste. Up until now the vast majority of businesses have preferred to keep their data behind closed doors.

That approach changes with the announcement by the government-backed charity WRAP of a Food Waste Atlas and the commitment from 89 UK food businesses that they will publish their food waste data by September 2019. These 89 businesses include all the major retailers. The aim is that all the UK's 250 largest food businesses will add their data by 2026. The businesses are also committing to halve their food waste by 2030 in line with the UN's sustainable development goal.

Feedback's Executive Director Carina Millstone believes that the knowledge of where there is food waste in the system is essential to work on its reduction:
"Today's announcement is truly a game changer for food waste prevention – both in terms of breadth, with so many major food businesses signing up to the challenge, and scope, crucially, these companies are committing to halving food waste from farm to fork by 2030, including waste in supply chains and not just the lower hanging fruit of waste in operations."
Sustain annual conference - 8 December

Book now
Published 27 Sep 2018
Food Waste: Sustain supports a reduction in food surplus, loss and waste.
Event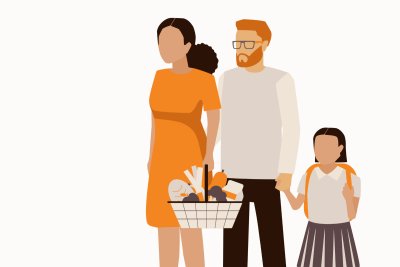 Sustain annual conference - 8 December
Support our charity
Donate to enhance the health and welfare of people, animals and the planet.