Preston holiday markets colour the city with veg from local allotments
Let's Grow Preston, the network of food growing spaces in Preston, supplies fruit and vegetables from local allotments and community growing spaces to holiday markets, helping families in need to access the freshest produce in town.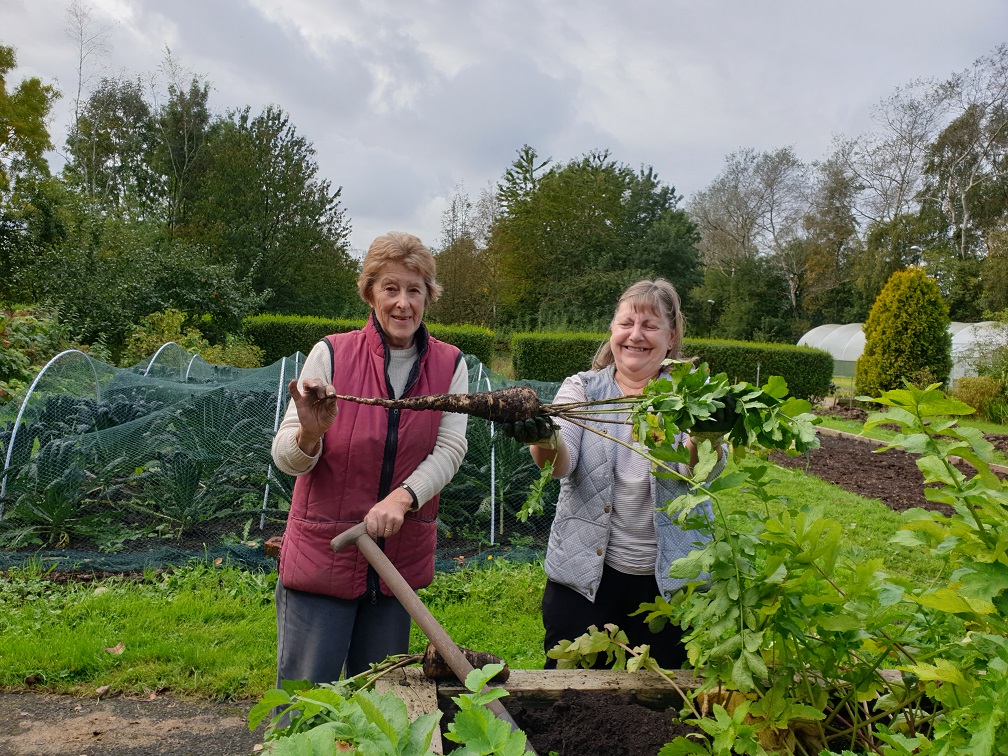 Credit: Let's Grow Preston
The Holidays Markets were initially developed in 2018 by Preston City Council and local schools in response to increasing local and national concern in regards to holiday hunger. The pay as you feel model, uses surplus food from FareShare and fruit & vegetables from Let's Grow Preston to help families and children most in need access to food during the school holidays. These food markets are often delivered in schools, church halls and community centres.
The holiday markets were an even more important safety net in 2020 and were part of the wider Preston's response to food insecurity exacerbated by Covid. From April to September, Preston City Council, in partnership with FareShare and Let's Grow Preston supported:
23 holiday markets, two food pantries, 11 food banks and a further three meals on wheel schemes. An additional two food pantries have since been developed.
On average 1,440 families were supported per week. Over 47,520 food parcels were delivered and 570,240 meals were provided.
Unlike other initiatives from its kind, the markets offer fresh vegetables grown locally in addition to other surplus food. Let's Grow Preston collects surplus harvests and gluts from the eight different allotment sites in the city of Preston, as well as donations from community gardens on a weekly basis for the holiday markets. The partnership with Let's Grow Preston is now in its third year and ensures that families receive the freshest vegetables as well as provides the local communities the opportunity to engage in wider food related educational projects.
The growing network contacts allotment site managers and community gardens in Preston and asks if they have spare plots to grow as much food as they possibly can. Post-lockdown, the growing network re-opened to volunteers in June in a Covid-safe way, reducing the number of volunteers allowed in each site from ten to three bubbles for 2-hour sessions. This enabled the network to continue to grow the number of volunteers and grow even more vegetables to donate.
The food growing network
Let's Grow Preston provide workshops, training and work experience to a growing number of volunteers. It supports community growing spaces who are members with public liability insurance and helps them with funding applications and negotiating access to land next to the local authority or other landlords.
They have local and nationwide buying discounts with garden suppliers and buy in bulk from suppliers and pass on these discounts to gardens and allotment holders in the network. Working with so many volunteers also results in a surplus of seedlings and plants which are distributed to other community gardens and allotment holders and home growers in the PR postcode, giving more people the chance to grow their own.
They have arrangements with a local florist and wholesale supplier and take in surplus potted plants which are not sold. Instead of being consigned to general waste, the growing network volunteers nurture these plans and give them a second chance. Many thrive and those who don't are added to compost and their pots are re-used.
The network entered several gardens for the Britain in Bloom It's Your Neighbourhood and have won several Thriving or Outstanding awards. The also support the local Britain in Bloom competitions in local boroughs, providing workshops, advice, and of course plants.
Good to Grow is an online platform to support food growing in the UK, run by Sustain and Sustainable Food Places. The Good to Grow Network is all about getting people involved in their local community garden. You can register your garden to the Good to Grow Network for free to promote your garden locally to volunteers and other organisations, use the online Harvest-ometer and all the other functions and take part in co-ordinated events such as Good to Grow Day.
Support our charity
Your donation will help communities grow more food in gardens across the UK.