The expansive UK food system has been mapped and quantified in new report that reveals both the value of the agri-food sector and the multiple challenges it faces.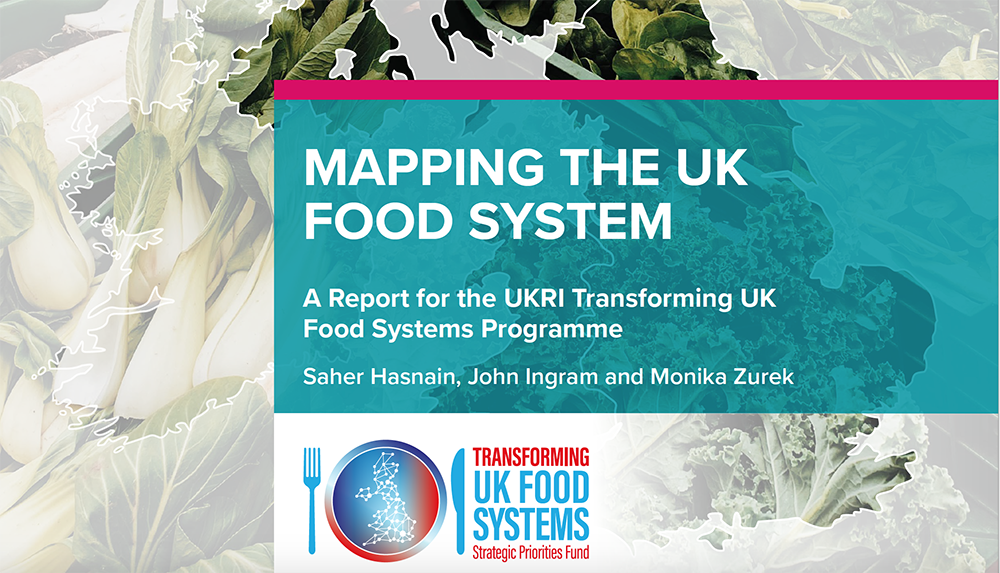 Mapping the UK Food System – A Report for the UKRI Transforming UK Food Systems Programme is the inaugural report published by the £47.5M programme 'Transforming the UK Food System for Healthy People and a Healthy Environment', led by the Global Food Security programme.
The ground-breaking report maps and quantifies the UK food system, which will act as a quantified foundation for further analyses of the UK food system.
It shows the economic value of the UK food industry, but also reveals a number of negative consequences in the current system. These include a heavy reliance on imports, skills shortages, poor working conditions, unsustainable production methods and diet-related disease.
The research identifies the key actors in the food system, highlighting their activities and motivations, and outlines the health, social and economic, and environmental outcomes of the food system.
Dr John Ingram, Food Systems Transformation Group Leader at the Environmental Change Institute at the University of Oxford, who led the research on behalf of the UKRI's Programme said: "In its essence, this fascinating report offers two key findings. First, it reveals the often-surprisingly large numbers related to the food sector, from the £121 billon the sector contributes annually to the economy to the 20 million slices of bread thrown away every single day. Second, it highlights negative outcomes of the current food system; these include food insecurity, malnutrition and environmental damage."
Support our charity
Donate to enhance the health and welfare of people, animals and the planet.