As one of the organisations to help orchestrate calls for a soft drinks industry levy, Sustain reponds to the comments from the conservative leadership candidate, Boris Johnson MP, on the role of taxation to tackle obesity.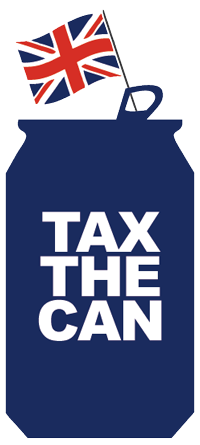 Ben Reynolds, Deputy Chief Executive Officer at Sustain, commented:
"We welcome the idea of taxes being based on evidence, and look forward to Boris ordering a review of VAT on food and drink based on its impact on health and the environment. The government's agencies have produced the evidence on the impact of a soft drinks industry levy, and have the evidence that an extension to sugary milk based drinks will lead to reformulation of the most sugary varieties. It is clear from the data that industry reformulation to reduce sugar has been much faster where the Levy has been introduced over voluntary measures. Reformulation is a major way to make produce healthier and to help tackle diet related disease. To suggest that people can just jog off obesity is in stark contrast to the evidence.
"Obesity and diet related disease is regressive, and affects those on a low income the hardest. The Government must do more to ensure that a healthy diet is more affordable, by investing more into schemes such as Healthy Start and Free School Meals, and can do so by raising money off products with little or no nutritional value, such as sugary drinks."
The comments on the potential Conservative leader were made on the same day that Cancer Research UK launched research showing that Obesity is the largest cause of Cancer.
Sustain is asking the public to call on Government to reinvest the £28.6 million underspend in Healthy Start vouchers that help low income families afford more fruit and vegetables.

Support our campaign
Your donation will help us champion children's rights, parent power and government action to improve the food environment children grow up in.