New film charts the rise of food partnerships tackling climate change
Across the UK a quiet revolution is taking place. Communities are coming together to create a better food system - one which brings people together, increases the availability of sustainable and healthy food and helps tackle the climate and nature emergency.
A new film from Awevo follows four Sustainable Food Partnerships and their work to bring sustainable food – and with it new opportunities, friendship, jobs and education - to their communities. The film focusses on key aspects of action that can help tackle climate change through food:
Food Wise Leeds, and their work with Leeds Council to serve healthy and planet-friendly meals in schools
ShefFood, who are growing food in the urban fringes in Sheffield – creating great local produce with new jobs in nature
Food Newcastle's work to inspire the next generation of food entrepreneurs, including supporting businesses to tackle food waste, repurpose leftovers and educate communities about reducing food sent to landfill
Brighton and Hove Food Partnership, who held a low carbon lunch to celebrate the range of action in their area and look at new opportunities for action.
Fran Halsall, Urban Agriculture Co-ordinator at ShefFood 'The food partnership wants to make sure that more production happens locally, and that everyone that wants to be involved in the food system can find a role within it"

Fiona Hunter, Chair of Food Newcastle: "We don't want to just be trying to fix the food waste problem while ignoring all the other things. This partnership ensures that people look at the big picture"

Vic Borrill, Director of Brighton and Hove food partnership "We held a low carbon lunch to discuss what the Council can do about food and climate change. We have been a food partnership since 2006… If you don't have one, your council can help by setting one up. There's all sorts of different policies to get involved with. There's access to land, access to building spaces, looking at the food the council itself buys, and how that impacts on the carbon footprint of the city. It's also really important to talk to communities about what they want to happen to the food system. Do they want to see orchards planted around their housing estate? It's happening in Brighton and people really enjoy it."

Sonja Woodcock – Food Wise Leeds "We really need to raise the profile of food. We're really trying to increase agroecologically produced food around Leeds. We need to train the people to produce food, and create new routes to markets, so it is incorporated, and everyone across the city has access to it"
Find out more and get involved at www.foodfortheplanet.org.uk
Sustain annual conference - 8 December

Book now
Published 24 Jan 2022
Food for the Planet: Food for the Planet is helping local authorities, businesses and organisations take simple actions to tackle the climate and nature emergency through food.
Event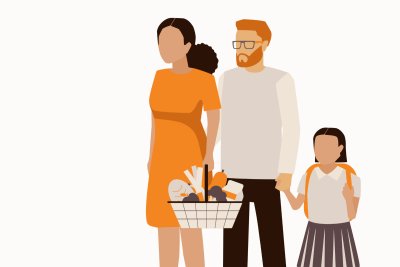 Sustain annual conference - 8 December
Support our charity
Donate to enhance the health and welfare of people, animals and the planet.