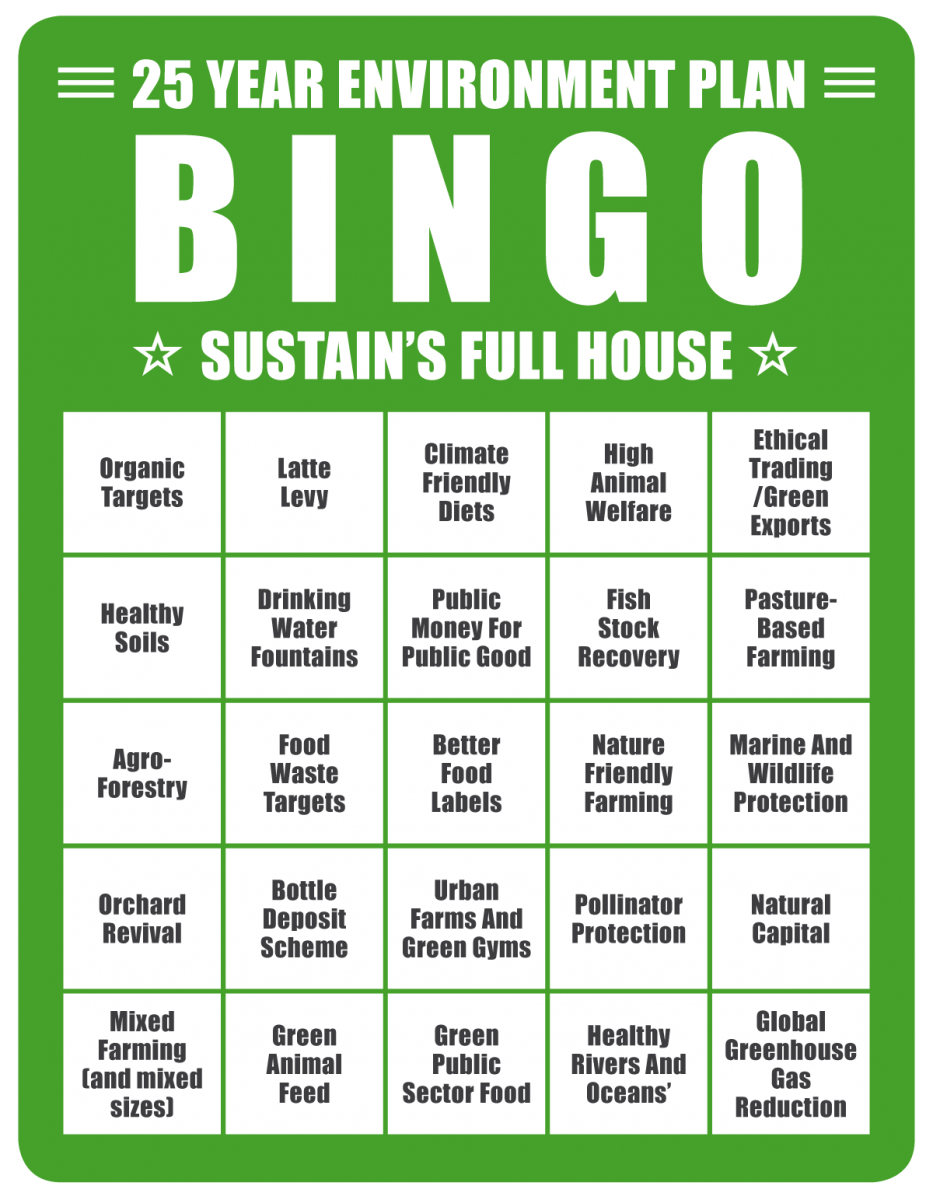 Ben Reynolds, Sustain's Deputy CEO commented,
"We are fully behind any Government plans to get drastic on plastic. We hope they look to the success of the sugary drinks and plastic bags tax and ringfence the possible Latte Levy for good ideas like a drinking fountain fund which would help the environment and deliver on the Government's childhood obesity plan."
"Coffee cups and plastic bottles smother our streets and countryside, and food packaging is suffocating the fish we need to manage carefully for the future. But this plan needs to go much further than plastics and meet the needs of the UK in 25 years' time, preparing us for the challenge of a changing climate and population.
"Our hope is that this plan will start to address our desire for unsustainable meat and the resulting devastation caused to the land, including rainforests cleared abroad, that we need to farm and grow feed for livestock. The plan needs to address the decline in British biodiversity on land and sea, and the contribution to climate change emissions, that can be put at the door of a food system that fails to support good farming and fishing."
For press enquiries ,please contact Ben Reynolds on ben@sustainweb.org or 07939202711
Or tweet @UKSustain with your favourite bingo calls!