Report shows low income families reduced veg spending over Christmas
New research from Veg Power reveals that low income families reduced spending on food over the Christmas period due to price rises.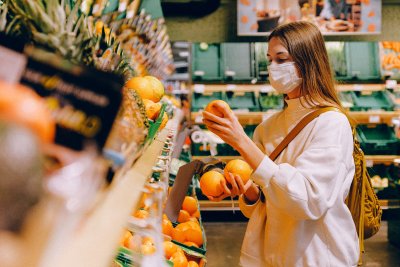 Woman shopping for food. Credit: Anna Shvets | Pexels
As of December 2022, food inflation was at 16.8%, with everyday essential items seeing the biggest increases, says a new report from Veg Power.
The price of milk was up between 38.5 and 46%, and flour was 29% more expensive, as was pasta and couscous. Meanwhile, fresh and chilled vegetables saw price rises in December hit 12.2%, with frozen veg costing over 25% more.
One in every two of the least affluent people in the UK are finding it difficult to afford even daily essentials, with 30% of people overall struggling to do so. And for households with three or more children, over half say they've reduced their spend on food and other essential items.
Veg Power found that one-fifth of lower-income families (that is, families with a combined income of £30,000 or less) cut back on veg over Christmas to save money, and 28% strongly agreed that they spent less on food overall.
Dan Parker, Chief Executive of Veg Power, says: "An economist will tell you that vegetables are cheap, with lower than market inflation. A nutritionist will tell you that when measured in terms of cost per calorie, vegetables are expensive. At Veg Power our expertise is behaviour change, and our analysis is that lower income family shoppers don't think in either of these terms. They think in terms of risk: Will the food item be eaten? Will it cause friction and stress? When people have strain on budgets, then any food wasted is unacceptable. The key to keeping healthy food in lower income baskets is not simply lower prices, it is giving parents greater confidence that the food will be eaten. We are supporting families with initiatives like Simply Veg which offers simple, easy ideas from an impressive panel of experts to help reduce the impact on families' budgets, encourage veg acceptance by children and decrease the amount of food waste."
Read Veg Power's full report here.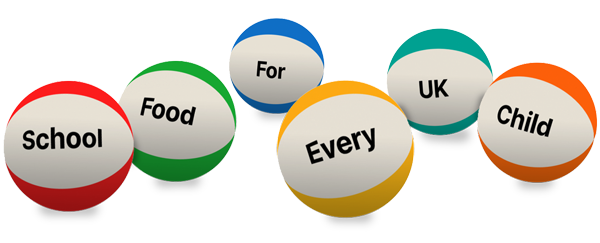 Ask your MP to end the school food postcode lottery now
Support our charity
Your donation will help communities across the UK to increase the availability and consumption of vegetables.