Celebrating seasonal veg in Leeds
FoodWise Leeds plan to celebrate the seasonal fruits and vegetables of Spring, inspired by the success of their Healthy Holidays Christmas competition.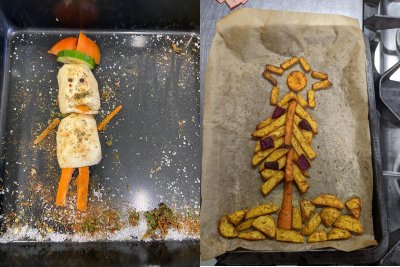 Festive designs with roast vegetables. Credit: Healthy Holidays | FoodWise Leeds
FoodWise Leeds have announced plans to run a Healthy Holidays competition for the Easter school holidays, to celebrate the fruits and vegetables of Spring.
This follows on from a successful Healthy Holidays Christmas competition held in December last year. Inspired by VegPower's 'Try a Traybake' and #LoveYourLeftovers campaign, FoodWise invited participants to create a festive design with seasonal roast veg on their baking trays.
Alongside the competition, FoodWise launched a 'Try a Traybake' booklet with a range of activities, like making your own traybake spice blend and learning to #LoveYourLeftovers. The booklets were circulated in digital and print formats to families across Leeds. FoodWise also ran a social media campaign to engage communities across a wider area with eating seasonal veg and reducing food waste.
"It was a good activity that was focused on food, and meant planning our sessions was easier. We had the booklets printed and added them to our hampers along with other bits of usual information." – A Leeds Healthy Holidays provider.
FoodWise Leeds have been running the Healthy Holidays programme since 2018, to provide nutritious food and engaging activities to families on low incomes.
Download 'Try a Traybake' booklet
Sustain annual conference - 8 December

Book now
Published 24 Feb 2022
Veg Cities: We need your help to get your city or local area growing, cooking, selling and saving more vegetables.
Event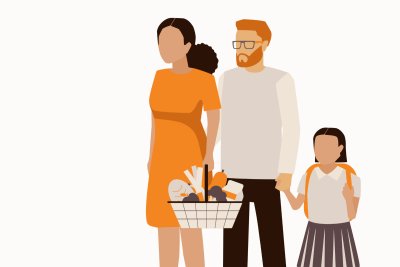 Sustain annual conference - 8 December
Support our charity
Your donation will help communities across the UK to increase the availability and consumption of vegetables.