First survey of independent food banks in England released
A report from a new study of 114 independent food banks operating across England has been published. It is the first study of its kind to look at food banks operating independently of the well-known Trussell Trust food bank network.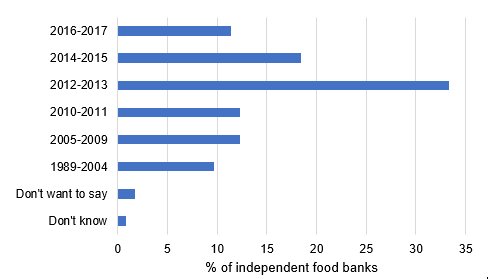 Year food bank started distributing food parcels
The survey was carried out between September 2018 and May 2019 and gathered information on how food banks operated and the challenges they faced. The study was led by Dr Rachel Loopstra at King's College London and carried out in partnership with the Independent Food Aid Network, a Sustain alliance member organisation.
The researchers found that 75% of independent food banks had opened in the last 9 years; almost 40% of them did not require a third-party referral; and 44% imposed no restrictions on the number of times people could access emergency food parcels. Nearly half of the food banks were able to deliver food parcels to clients' homes and 45% of the independent food banks distributed more than the standard three days' worth of food per person.
As the Trussell Trust network of foodbanks has also found, most independent food banks reported that people who were unemployed or unable to work due to disability and single-parent families were groups often needing help from their food banks.
A survey of food banks operating independently of The Trussell Trust food bank network. By Rachel Loopstra, Sabine Goodwin, Barbara Goldberg, Hannah Lambie-Mumford, Jon May, Andrew Williams, December 2019. Read the report.
Sustain works with alliance members and partners, including the Independent Food Aid Network, to tackle the root causes of food poverty. Find out more.
Published 19 Dec 2019
Food Poverty: Over 5 million people in the UK struggle to get enough to eat. We're working to change that through people-powered projects and campaigns that tackle the root causes of food poverty and ensure everyone has dignified access to healthy, affordable food.
Action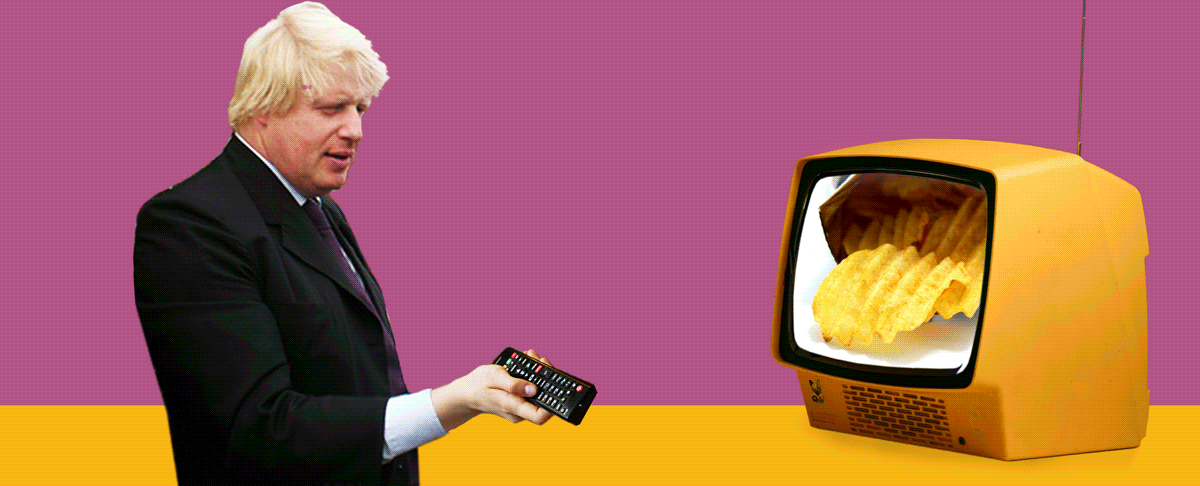 Tell Boris no #ChildHealthUTurn
Support our work
Your donation will help communities identify ways to alleviate food poverty and increase access to healthy food.