Neighbourhood food growing festival takes root in Nottingham
Nottingham's first neighbourhood food growing festival took place in June. It featured a range of workshops, talks, demos, music, local food vendors, community outreach groups and community growing spaces. Coordinated by Nottingham Good Food Partnership (NGFP) and sponsored by University of Nottingham Future Food, the event engaged the public in food growing and helped to connect residents with local growing spaces.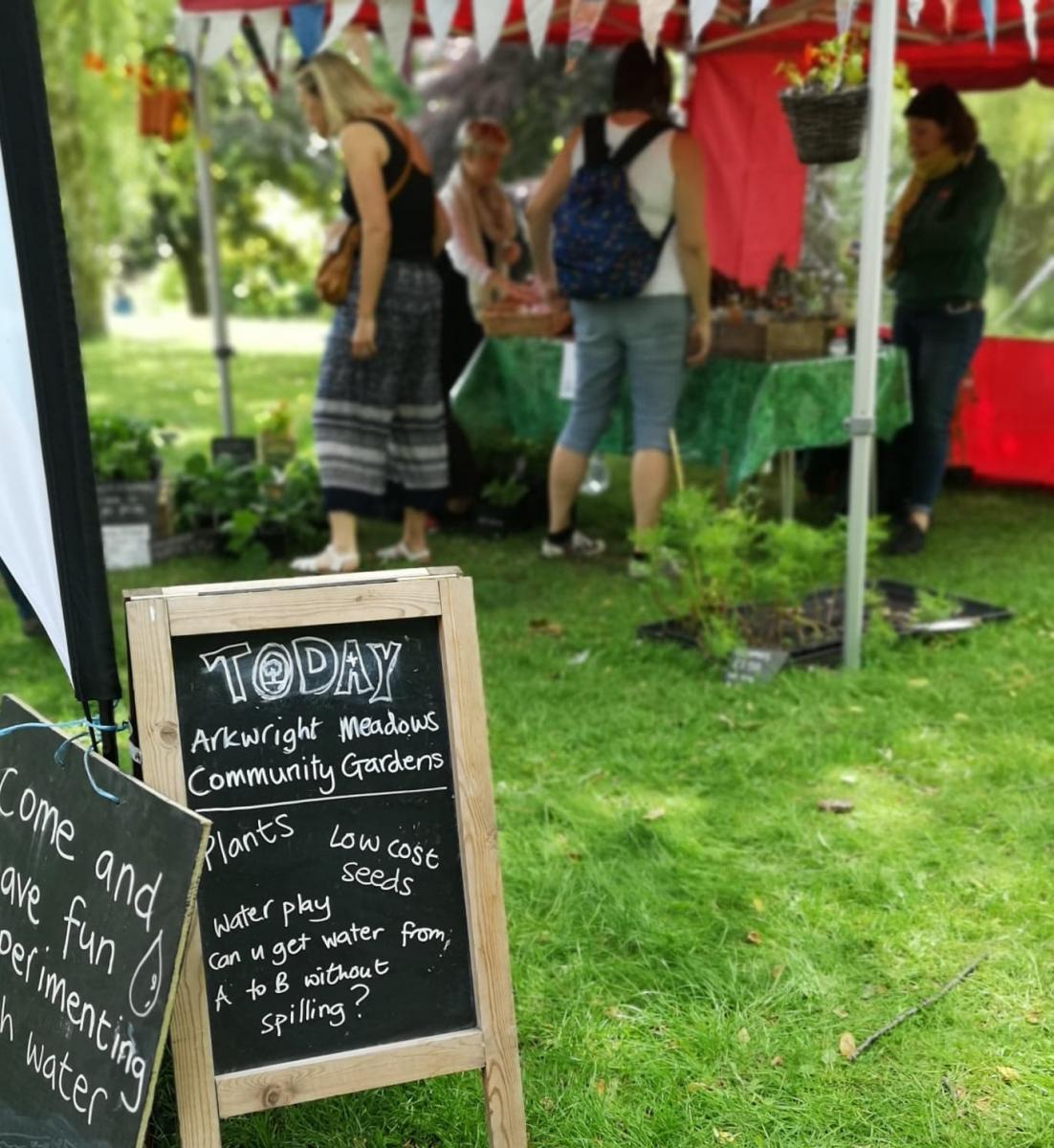 Nottingham has a vibrant network of allotments and community growing spaces and its own network of growing spaces. The Nottingham Growing Network is linking up with the Social Farms and Gardens as a local network to support local organisations involved in grassroots community growing. Eight community growing spaces participated in the event: Summerwood Community Garden, Nottingham Organic Growers, Windmill Community Gardens, Arkwright Meadows Community Garden, Bulwell Forest Garden, Root Out, Nature in Mind and Woodthorpe Garden Centre. The event provided a good opportunity to these spaces to promote their work as well as connect to local residents and volunteers.
The festival was attended by 800 members of the public, smashing all expectations. 120 people completed the 'Good Living Citizen's Survey', an annual survey by the City Council that seeks citizens' perceptions on a variety of subjects including quality of life, health and wellbeing, community cohesion, feelings about Nottingham and satisfaction with the Council.
Sustain are encouraging more areas to launch Veg Cities campaigns, and get local businesses and organisations making veg pledges. Veg Cities is currently the feature campaign of Sustainable Food Cities, and is run in partnership with Peas Please.
---
06/08/2019
Veg Cities
SHARE
---
Veg Cities: Veg Cities is a feature campaign of the Sustainable Food Cities led by food and farming charity Sustain in partnership with the wider Peas Please initiative led by the Food Foundation, Nourish Scotland, Food Cardiff and WWF.