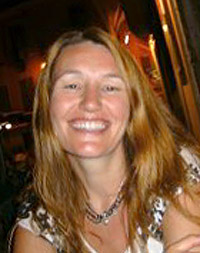 "We are passionate about health and sustainability but believe this will only enhance taste and quality and will never compromise costs. We are delighted to see the launch of the Food Legacy initiative, which will inspire us to continue to strive towards more sustainable and healthy food and hopefully more and more catering organisations will join us."
Claire Pritchard, Director, Greenwich Cooperative Development Agency and member of the London Food Board
Greenwich Kitchen is a catering social enterprise owned by Greenwich Co-operative Development Agency (GCDA), GCDA has been delivering projects across London since 2002 to support access to and production of healthy, more sustainable food.
Greenwich Kitchen produces healthy, nutritious food using as many locally sourced ingredients as possible. Their menus are based on Sustain's seven principles of sustainability and are therefore designed to be low-carbon, using only high quality out-door reared meat, sustainable fish (GCDA and Greenwich Kitchen have signed up to Sustainable Fish City, also inspired by the London 2012 Food Vision), fairly-traded products including tea, coffee, rice, pulses and seasonal and local fruit and vegetables. They source all their dry good from co-operatives.
The skilled and energetic team work on a wide range of projects on community and enterprise development, food co-ops, and a Good Food Training programme for people in the catering profession, to improve skills for health and sustainability. This pioneering training programme, supported by the Mayor of London as part of implementation of the London Food Strategy, has trained over 2,500 people in and around London in the skills needed to serve healthy and sustainable food - many of them working in London's schools and hospitals.
Share
Get updates
Food Legacy: The campaign, launched October 2011, is inspired by the London 2012 Food Vision adopted by the organisers of the London 2012 Olympic and Paralympic Games. Food Legacy asks caterers, restaurants, event organisers and hospitality organisations to commit publicly to taking steps to improve the healthiness, ethics and sustainability of the food they serve.
Menu
Support our charity
Donate to enhance the health and welfare of people, animals and the planet.