"Feng Sushi is passionate about promoting seasonal ingredients and UK produce. We believe foods in season contain all the right nutrients and minerals that our body needs at particular times of the year. We are also comitted to serving the finest food with the least possible impact on the environment - from our eco-friendly packaging to friendly cycling delivery service. Our motto is: Eat healthily, tread lightly..."
Silla Bjerrum, Managing Director, Feng Sushi


Feng Sushi deliver fresh, ethically sourced sushi to homes and offices, and also have six Japanese restaurants situated across Central London. Feng Sushi is committed to using healthy and sustainable ingredients. As managing director Silla Bjerrum explains:
"We use as much UK and sustainable sourced fish on our menu and currently we have Loch Duart salmon, crab form Hendersea in Devon, MSC certified mackerel, hand-dived scallops from The Ethical Shellfish company, organic rainbow trout from Wiltshire, coley, MSC certified hake or west coast and cuttlefish form the south coast.
We advertise were all our menu is sourced on our new menu and mark fish wish has been shipped in frozen our air freighted (only yellow fin hook and line tuna)."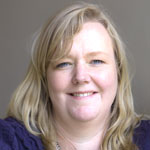 Silla continues, "We now changes our seasonal menu every two months to put more emphasis on the changes to the season and to ensure we actually serve seasonal vegetables when they are in season - sp we now have 6 seasons in Feng Sushi. We use green tea from sustainable sources. We are also planning to introduce coffee to our menu and will use Monmouth coffee for this."

To support healthy food choices, Feng Sushi also advertises calorie and other nutritional information on their website and these are available in the stores on request from September 2011.

The company's commitment to the environment also goes beyond food, with Feng Sushi doing some deliveries on bicycles and the rest on scooters, which they chose because these result in lower emission than using cars.
Share
Get updates
Food Legacy: The campaign, launched October 2011, is inspired by the London 2012 Food Vision adopted by the organisers of the London 2012 Olympic and Paralympic Games. Food Legacy asks caterers, restaurants, event organisers and hospitality organisations to commit publicly to taking steps to improve the healthiness, ethics and sustainability of the food they serve.
Menu
Support our charity
Donate to enhance the health and welfare of people, animals and the planet.