BaxterStorey is the UK's leading independent food service provider for business and industry. It is committed to using fresh, locally sourced and seasonal produce and works with over 2, 000 suppliers and artisan producers throughout the UK.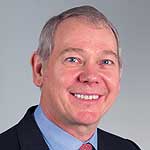 Commenting on the launch of the Food Legacy programme, Alastair Storey, Chairman of BaxterStorey said: "Quality food needs the best ingredients and we have this in abundance throughout the UK. You can find the most amazing produce without even venturing outside of the M25! Supporting the Food Legacy programme has been an easy decision for BaxterStorey to take. Ethical and sustainable local sourcing, supporting the British agriconomy and a focus on freshly cooked, seasonal food have been the very building blocks of our business since it began 10 years ago."
"We also invest heavily in our training initiatives such as our Chef's Academy and Barista Academy, so we can constantly up-skill our Chef's to make best use of our great British produce. Those of us working in the food service sector all have an important role to play in promoting sustainability and supporting British farmers."
BaxterStorey has been recognised for its progress on ethical and sustainable food buying. It was awarded a Good Egg Award from the independent animal welfare charity Compassion in World Farming for the 8.5 million free-range eggs it uses throughout the year, and has made a commitment to sourcing all of its fresh meat from the UK. It is also a signatory to Red Tractor group certification for farm assured food.
BaxterStorey also recently committed to joining the Sustainable Fish City initiative to serve only sustainable fish, to standards inspired by the London 2012 Food Vision. The Sustainable Fish City commitment was made by three sister companies that form part of Westbury Street Holdings (WSH), which includes BaxterStorey, Caterlink and Holroyd Howe Independent. You can read the full story on the Sustainable Fish City website.
When signing up to Sustainable Fish City, Alastair Storey said: "We are delighted to sign up to the Sustainable Fish City pledge. Caring about ethical sourcing, good husbandry and quality fresh ingredients has been at the heart of our business since it was founded in 2000. Through our actions we hope that we will have a positive impact in spreading the message of sustainable seafood through the millions of meals we serve each year."
On being told the news of BaxterStorey's commitment to sustainable fish, David Parker, Fisheries Officer at the Marine Conservation Society said: "The Marine Conservation Society is pleased that BaxterStorey, Caterlink and Holroyd Howe Independent have confirmed their Sustainable Fish City pledge. By removing fish stocks from the Marine Conservation Society 'fish to avoid' list, these companies are helping to reduce demand for over-exploited fish from poorly managed fisheries. This is a crucial step towards the recovery of marine fisheries and future sustainable exploitation."
BaxterStorey says that it invests heavily in training initiatives including the BaxterStorey Chef's Academy, Barista Academy and newly launched Leadership Academy; it also invests significantly in school kitchen garden projects throughout the UK through its charitable foundation, to introduce the younger generation to the benefits of fresh food and food growing.
Further, the company is a signatory to the Government's Public Health Responsibility Deal. BaxterStorey were also the first independent UK caterer to have ISO 14001 (environmental management system).
Share
Get updates
Food Legacy: The campaign, launched October 2011, is inspired by the London 2012 Food Vision adopted by the organisers of the London 2012 Olympic and Paralympic Games. Food Legacy asks caterers, restaurants, event organisers and hospitality organisations to commit publicly to taking steps to improve the healthiness, ethics and sustainability of the food they serve.
Menu
Support our charity
Donate to enhance the health and welfare of people, animals and the planet.