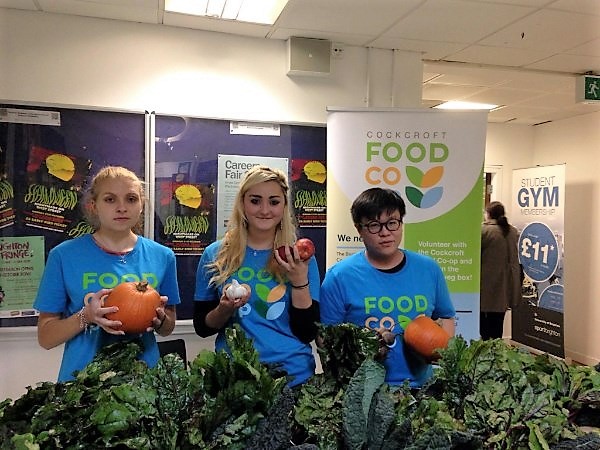 Background
Cockcroft campus - This was started by a very dedicated group of mature students who were successful at getting grants and establishing the co-op. The veg box was popular with 20 – 30 orders on average each week. The initiative had become predominately staff led though, so there was a need to ensure that students still felt a sense of ownership. Following Fresher's Week 2016 a new core group of student volunteers started and this has given the food co-op a new lease of life.
Grand Parade campus - A new cohort of students early in 2016 revived the food co-op here as well and started taking on some of the roles. This group are really passionate about sourcing local and seasonal food.
Falmer campus - The food co-op at Falmer is the most recent to start trading and so far the fruit and veg boxes are proving popular.
Aims and structure
The food co-op provides cheap, local and seasonal fruit and veg through a weekly veg box scheme during term time. It is run entirely by volunteers and as a co-op it is run collectively. It costs £1 to join and all monies raised go back into the co-op. Everyone who joins helps out for at least one hour per month. For £4, members get a tasty box of veg (different every week) and choose the weeks they want to order.
The food co-op also holds regular events such as cookery classes, a pumpkin disco and food photography workshop.
Produce/producers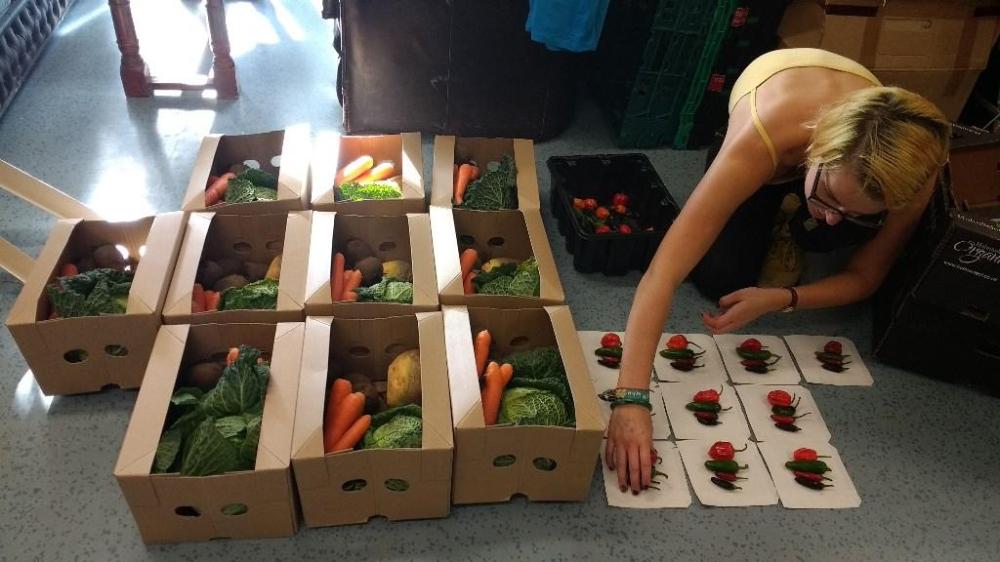 Students have made links with the Gleaning Network, put on a Co-ops Get Creative event bringing all the co-ops together with food from their local Real Junk Food Project as well as organised visits to local organic farms in their quest to source local and seasonal food.
Cockcroft and Falmer campuses have recently started to sell dried wholefoods sourced from the Brighton-based workers co-operative Infinity Foods. Wholefoods do not need to be pre-ordered, but you do need to bring your own containers!
Successes and challenges
Although there have been times when student participation has dwindled, the University of Brighton Food Co-op is now in great shape due to student interest in seasonal, local food.
"The students are really excited and it's great to see them have an opportunity to lead the co-op again." Lisa Hartley, Sustainability Initiatives Coordinator
Students at Grand Parade have been particularly proactive about marketing materials, developing a new food co-op logo and other materials which have been adapted for all the campuses. They've also had food co-op t-shirts and canvas bags made.
The future
There are plans for a fourth food co-op on the Hastings Campus.
Further details
Moulsecoomb: Thursday, 12pm - 2pm, Brighton SU Reception. Cockcroft Building
Grand Parade: Tuesdays from 12pm - 2pm, Sallis Benney foyer space, or upstairs in the Students' Union office
Falmer: Tuesdays from 1-2pm in Falmer SU/The Hive, Ringmer House
Date: November 2016
Share
Get updates
Food co-ops: Building a network of community food co-ops and food buying groups across the UK to help new groups get off the ground and existing groups to thrive.
Action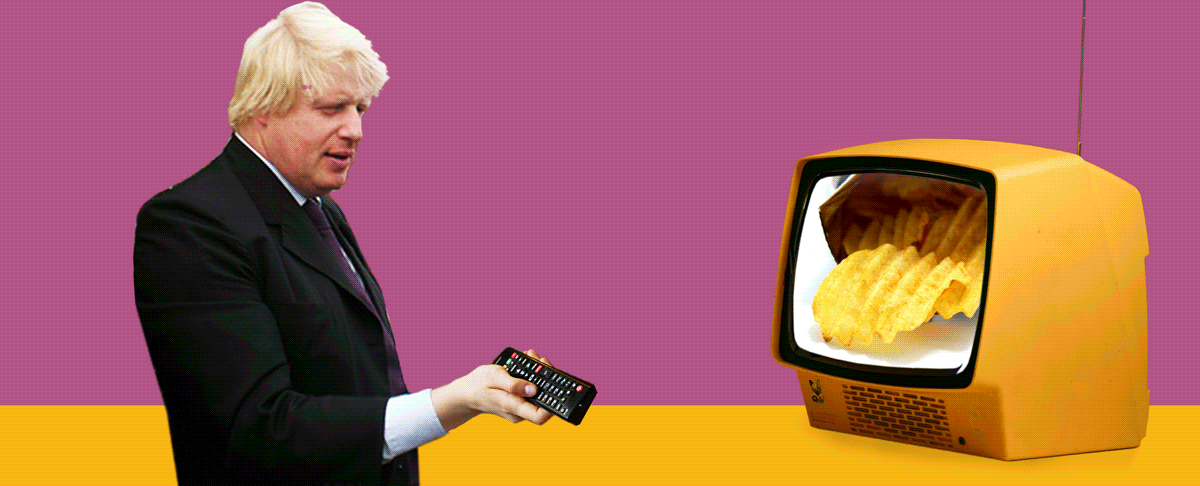 Tell Boris no #ChildHealthUTurn
Menu
Support our charity
Your donation will help us support communities to set up and run food coops and buying groups across the UK to improve access to healthy food.