Environmentally-friendly farming
What's the problem?
Farming contributes under one per cent to the UK's total economic activity each year, but takes up 74 per cent of land, and has an immense impact on our environment. Historically, farming has contributed to the beauty of the British countryside; but, industrialised agriculture has also caused environmental damage such as soil erosion, water pollution, and damage to wildlife habitats by using pesticides and other intensive farming techniques. On a more positive note, we should also not lose sight of how British farming has some of the highest environmental and animal welfare standards in the world.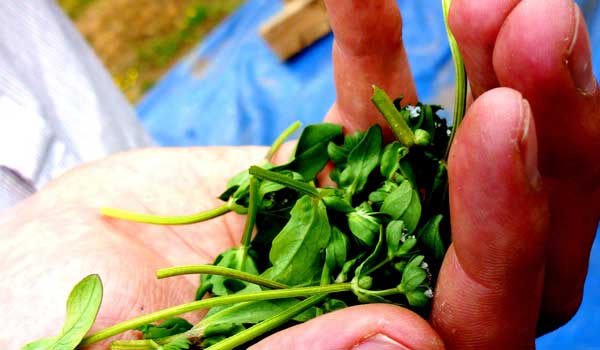 What can you do?
Arguably one of the best ways to assure the environmental quality of the food you buy is to get to know personally the farmers that supply your food, and find out about the methods they use and the standards they work to. Some small farms, for example, operate to high standards but cannot afford the time or money needed to join an official accreditation scheme. However, we realise this is not a practical option for everyone.
In the absence of direct links, ensure that you buy food accredited to a recognised standard, such as one of the schemes listed below. Many consider organic food to be the most environmentally benign form of farming, with the LEAF (Linking Environment and Farming) scheme assuring some environmental benefits. Organic and LEAF Marque accreditation is clearly marked on food packaging and/or on signs at farms, and an accredited producer will be able to provide a copy of a valid certificate. Other schemes, such as Red Tractor (previously Assured Food Standards), guarantee that legal minimum standards have been met, or higher in some cases. Recognised accreditation schemes in use in the UK include:
| | |
| --- | --- |
| | LEAF (Linking Environment and Farming) – a scheme in which farmers audit their production systems and examine soil management, fertility, pesticide use, and pollution control and management. It encourages farms to have an 'integrated farm management system',22 to reduce farming's impact on the environment, and member farmers can use the LEAF Marque on their products. This is not a scheme defined in law. |
| | Red Tractor ( previously Assured Food Standards) – an umbrella body for various different crop and meat assurance schemes. Standards require farmers to comply with UK laws about the environment, food safety and animal welfare, and occasionally other steps that take them above this legal minimum. Member farmers can use the Red Tractor logo. Like LEAF Marque, AFS standards are not defined in law. |
| | Organic – these standards require farmers to protect the environment, primarily by severely restricting the use of pesticides, and avoiding the use of artificial chemical fertilisers. Instead, organic farmers rely on developing a healthy, fertile soil and growing a mixture of crops. Studies of organic farming systems show less environmental damage and a greater amount and variety of wildlife than conventional systems. Certified organic farmers must also operate to high standards of animal welfare. There is a range of organic inspection and certification bodies, of which the Soil Association is the largest. The word organic is defined by law, and all certifying bodies must comply with European organic regulations. Some certifying bodies, including the Soil Association, have higher standards than these. Buying seasonal and local organic food brings even greater benefits. |
Other schemes encouraging improved environmental performance include the 'Entry Level Scheme' (ELS), and the 'Higher Level Scheme' (HLS), which are government-run schemes known as 'agrienvironment schemes'. These provide government funding to farmers to implement environmental management on their land. These schemes do not have logos, so a food business would have to ask farmers if they belong to one of these schemes, or are planning to join them.
Share
Get updates
Ethical Eats: Ethical Eats ran a network of London restaurants and catering businesses that care about sustainability.
Menu
Support our charity
Donate to enhance the health and welfare of people, animals and the planet.