Many organisations in our movement seek professional support on diversity, equalities, inclusion and anti-racism. This may be to facilitate initial thinking on how to understand the issues and challenge structural injustice; or it may be to help with action planning or specialist work on - for example - on organisational culture or recruitment.
We have compiled this list to share the details of consultants that Sustain has had contact with (with their permission). They are listed here to in alphabetical order to help organisations in our alliance, and beyond, to connect with experts in this important field.
If you would like to see your DEI and/or anti-racism consultancy listed here, or if your information needs to be changed, please send us your details in the same format as shown below (about 40 to 50 words description), along with a web link, and we will include you, email: sustain@sustainweb.org.
Animo Leadership
Animo Leadership provides specialist leadership coaching and workshops for the Third and Public sectors, with the aim to develop confident and courageous leaders to create change for themselves, their teams and the world around them. They offer workshops and group coaching; one-to-one coaching; and leadership consultancy. Website: www.animoleadership.co.uk
brap
brap is a charity transforming the way we think and do equality. They have over 20 years' experience helping organisations, communities, and cities develop meaningful responses to equality and cohesion issues. They can deliver coaching, mentoring, all-team development, reviews of organisational culture, EDI audits, and more. Website: www.brap.org.uk.
brap also runs Equality Republic, a collective of practitioners across a variety of sectors who are all working on issues of equity.
Collaborative Future
Collaborative Future are a social enterprise actively advocating for a society where everyone is valued and empowered. They help teams, networks and organisations to learn from, nurture and recruit individuals that they wouldn't normally meet, and support people looking for work to pave their own career path. Website: www.collaborativefuture.co.uk
The Diversity Trust CIC
The Diversity Trust is a Community Interest Company whose mission is "to influence social change to create a fairer and safer society". They have undertaken large-scale auditing, consultancy projects, research, training and strategic projects across the corporate, public, private, voluntary, community and social enterprise sectors across the UK as well as internationally. Website: www.diversitytrust.org.uk
Full Colour
Full Colour specialises in strategic projects to support organisations achieve deep change and become more equal, equitable, diverse and inclusive (EEDI). They carry out audits to help you understand where you are on EEDI, create planned, systematic change journeys specific to you and develop your leaders to give them the skills and confidence to embrace and lead on EEDI. All the work is bespoke and designed to be psychologically safe. Website: www.fullclr.com
Jycey
Jycey provides strategic diversity management consulting by embracing the differences and similarities of all. Their aim is to become a globally leading diversity consultancy by supporting clients to become more productive and more aware of the diversity residing within their external and internal environments. Website: jycey.co.uk
Kasey Robinson: Inclusion, equity, wellbeing
Kasey Robinson has a Masters degree in Gender from The London School of Economics and Political Science and has worked with a wide range of companies and organisations in various sectors ranging from healthcare brands, retail brands, multimedia companies, schools and colleges, intergovernmental organisations, charities and non-profit/think tanks. Her work focuses on exploring and advocating for anti-racism, gender equality/equity, LGBTQ rights and visibility, masculinities, sexual harassment prevention and period equity through holistic, people-first workshops and projects. Website: www.kaseyrobinsonconsultant.com; or on Instagram
Luna Leadership
Luna Leadership offers Coaching/Consultancy, helping organisations diversify and facilitate thriving staff teams. With a PhD in applied psychology, I use robust evidence. By building awareness, creating safe spaces, and co-creating plans of action and accountability, we create change. Offers include coaching, leadership and systems consultancy, workshops, and policy communication/review. Website: www.lunaleadership.com
Mantra Strategy
From diversity and inclusion culture audits and bias workshops, to dynamic panelists, and training on neuro-divergent inclusion, psychological safety, trust, disability at work and ensuring your workplace truly cares about mental health, safety around suicide, burnout and wellbeing, Mantra Strategy has a programme to help you to realise your goals to be a human, and progressive workplace. They can help you increase your impact by aligning your positioning, culture and values to your purpose. Website: www.mantrastrategy.com
Shannon Rivers Consultancy CIC
SRC CIC works with you in a collaborative and holistic way to create solutions for your bespoke needs. The social enterprise builds lasting cultural change by cultivating community that centres marginalised voices. Their mission is to deliver ethical, collaborative, evidenced-based consultancy to partners invested in cultural change. Website: www.src-cic.org.uk
Share
Get updates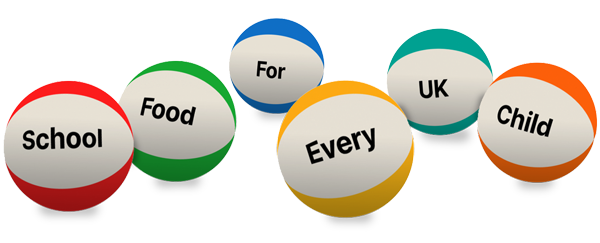 Ask your MP to end the school food postcode lottery now
Support our charity
Donate to enhance the health and welfare of people, animals and the planet.