Sustainable Fish City
---
Fish advisors supporting sustainable fish
The following shows which fish advisors are promoting the principles and practice the Sustainable Fish City pledge when working with businesses that supply, buy, cook and sell fish.
---
Marine Conservation Society: (MCS) the UK charity dedicated to the protection of the marine environment and its wildlife, which publishes authoritative sustainability ratings of fish and fisheries, see: www.fishonline.org
Marine Stewardship Council: (MSC) which runs a fishery certification programme and seafood ecolabel to help consumers pick the best environmental choice in seafood. Also provides MSC Chain of Custody certification so that fisheries and seafood businesses can get certified to the MSC standards to show that they support sustainable fishing.
Pisces Responsible Fish Restaurants: a restaurant-led initiative that seeks out and links good fishermen with chefs, overcoming practical issues to help chefs to get better fish onto plates.
Seafood Choices Alliance (a project of SeaWeb): a non-profit organisation that helps the seafood industry - from fishermen and fish farmers to processors, distributors, retailers, restaurants, and food service providers - to make the seafood marketplace environmentally, economically and socially sustainable. Seafood Choices also coordinates Good Catch, a collaborative initiative (also involving the MCS, MSC and Sustain) that helps people in foodservice navigate the subject of seafood sustainability with user-friendly materials and activities, including The Good Catch Manual, training workshops and visits to sustainable fisheries, markets and suppliers.

Sustain: The alliance for better food and farming coordinates the Sustainable Fish City campaign, which is also supported by London Food Link (a local network of Sustain). This includes convening the working group, recruiting new signatories and public support for the Sustainable Fish City pledge, referring organisations that sign up to expert support to make the necessary changes to use sustainable fish. Sustain's involvement also includes support from the following Sustain campaigns and projects:

Sustain also specifies sustainable fish in its catering policy for events and meetings.

"If you're an organisation campaigning for sustainable development then you have to practise what you preach. It's indefensible to have, in your catering for meetings and events, fish species that are endangered. It's completely straightforward to require only certified sustainable fish."





Jeanette Longfield, coordinator of Sustain

[read more...]

Fish2Fork: the world's first website to review restaurants according to whether their seafood is sustainable, and not just how it tastes. It is brought to you by the people behind the film, The End of the Line
---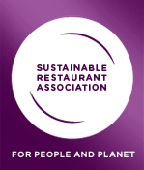 The Sustainable Restaurant Association (www.thesra.org) is a national not-for-profit membership association, providing restaurants with advice and support to help them navigate the whole spectrum of sustainability issues. The Sustainable Restaurant Association promotes the use of smaller and sustainable suppliers to over 600 member outlets around the UK and can also help restaurants navigate the issues around buying and selling sustainable fish. Contact: 020 7479 4224; email: hello@thesra.org.
---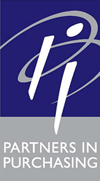 Partners In Purchasing runs bespoke outserviced purchasing services for catering on behalf of blue-chip clients such as financial institutions, government offices, independent contract caterers, universities, nursing and residential homes and charity organisations. Signing up to Sustainable Fish City means that Partners in Purchasing will advise clients on buying sustainable seafood and helping them to exclude endangered species.

Sustainable Fish City is a Sustain campaign