Larger caterers supporting sustainable fish
The following shows which larger caterers have signed up to the Sustainable Fish City pledge for their fish buying, also promising to promote sustainable fish to their staff and customers.
---
London 2012 will be a huge tourist attraction for London and the rest of the UK. The London 2012 Olympic and Paralympic organisers ran a consultation process to come up with their policy for Games catering [read more...]. In December 2009, they published the London 2012 Food Vision, which contains a commitment to "demonstrably sustainable" seafood.
This commitment helped inspire the organisers of Sustainable Fish City to challenge London to become the world's first sustainable fish city.
Sustainable fish will be on the menu from three caterers that serve over 40 million meals a year, after BaxterStorey, Caterlink and Holroyd Howe Independent signed up to Sustainable Fish City in July 2011. These three catering companies are part of the Westbury Street Holdings (WSH) catering group.
"We are delighted to sign up to the Sustainable Fish City pledge. Caring about ethical sourcing, good husbandry and quality fresh ingredients has been at the heart of our business since it was founded in 2000. Through our actions today we hope that we will have a positive impact in spreading the message of sustainable seafood through the millions of meals we serve each year."

Alastair Storey, Chairman and Chief Executive of Westbury Street Holdings [read more...]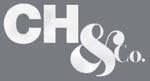 CH&Co provides at-work catering to some 80 businesses across the UK including Virgin Atlantic Airlines, Thames Water and Sony, and event catering at top venues including eight of London's highly esteemed livery halls as well as some of the leading attractions in London and beyond, serving an estimated 45,000 meals per day. CH&Co announced their commitment to the Sustainable Fish City pledge at the 2013 Sustainable Fish Forum hosted by campaign ambassador Raymond Blanc OBE. [read more...]
"These commitments build on our 2010 commitment to serve only pole and line caught tuna, and last year's hugely successful Ugly Fish Friday sustainability initiative. CH&Co was the first major caterer to take cod off the menu amid concerns over dwindling stocks and we are delighted to be in a position to make this pledge and support Sustainable Fish City. We have long been known for healthy, delicious food, but are increasingly finding that clients look for a differentiator in terms of sustainability and the environment when choosing a caterer, so we know it is the right thing to do for the environment and also for our business."

Caroline Fry, CH&Co Chief Executive for Business & Industry
Garrets are a leading Marine Catering Management Company and the largest Marine caterer in the world providing various on-board Catering services to Ship Owners and Ship Managers since 1991.
"We need to change our purchasing and eating habits if we are to sustain what is a delicate marine ecosystem. It is everyone's duty to help maintain the oceans of this world."

Barry Samms, Purchasing Manager for Garrets, on joining Sustainable Fish City


ISS Facility Services Food and Hospitality is a division of ISS UK, which employs over 520,000 people worldwide.
"We continue our journey as a responsible foodservice partner by signing up to the Sustainable Fish City Pledge. Ethical sourcing and sustainability are an important element of who we are and we will be delighted to demonstrate this every day throughout our client restaurant and dining facilities."

Andy Chappell, Managing Director, ISS Facility Services Food and Hospitality, on joining Sustainable Fish City [read more...]

Restaurant Associates provides executive dining to companies across the city including leading law firms, investment banks and innovative marketing agencies.
"Restaurant Associates has a long-standing commitment to sourcing its seafood as sustainably as possible. We serve 250,000 customers daily. And with 85% of our clients London-based, signing this pledge will have a huge impact on the fish being served in workplaces and restaurants across London."

Andy Harris, Managing Director of Restaurant Associates, on joining Sustainable Fish City [read a case study...] [read the press release...]
Sodexo, one of the largest caterers in the UK, provides food for public and private organisations including many of London's attractions such as HMS Belfast, the Cabinet War Rooms and the Chelsea Flower Show. Sodexo announced in December 2010 that it will have all of its restaurants and cafés certified to serve Marine Stewardship Council (MSC) certified sustainable fish. [link]
"Traceability of our fish from boat to plate has always been very important to us. With the MSC Chain of Custody certification, we have complete assurance that every step of the supply chain has been certified to ensure that we know that every piece of MSC fish that we serve comes from a well managed fishery. We are passionate about sustainable sourcing at Sodexo and have really engaged with our staff and customers at each of our sites with training initiatives and promotional material to get everyone working together to support sustainable fishing."



Michelle Hanson, Commercial Director for Sodexo UK & Ireland, on signing up to Sustainable Fish City [read more...]