There have been particular environmental concerns associated with these UK-fished species in recent years. Both can have severe impacts on the seabed and cause substantial incidental mortality.
The supply chains for both fisheries are complex and, in many cases, opaque. The first step in improving this is to call for greater traceability by requesting detailed information from your supplier: the species name, where the fish was caught, and the fishing method used. The following advice has been compiled with the support of Open Seas.
---
Scallops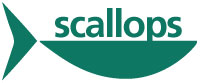 Scallop dredging has a significant impact on the marine environment, raking the seabed and everything that lives on it to a depth of up to 11cm. Scallop diving currently offers a better alternative and should be preferentially sourced. Scallop dive fisheries cause hardly any seabed damage, are generally well managed, green-rated, and provide a cleaner product.
If insufficient numbers of dive caught scallops are available, some sources of dredged scallops are better than others. Some areas are taking positive steps to monitor and manage dredging's footprint including the Isle of man and Shetland; look for the Marine Stewardship Council ecolabel to identify these. Failing this, there are some areas where dredging is restricted to less environmentally-sensitive zones, including Devon and Severn (Brixham, Plymouth) and the North East (Whitby and Scarborough).
Dredge fisheries outside these areas are mostly still poorly managed and it will be unclear whether the scallop products are from a sensitive area or biogenic reef. They may even be from a Marine Protected Area. In the past year, fisheries enforcement agency Marine Scotland has received numerous reports of illegal fishing within Marine Protected Areas and conservationists are confident that the threat of illegal fishing is real. Avoid dredged scallops from these areas - or if you are unsure of the source.
---
Nephrops (scampi and langoustine)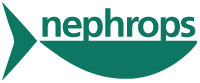 Trawl fisheries for Nephrops (scampi and langoustine) cause seabed damage and routinely catch large amounts of undersized nephrops and other fish. Creeling - a passive form of fishing using static pots deployed on the seabed is a much less damaging alternative, and has negligible 'bycatch'.
Suppliers of creel-caught Nephrops can provide large volumes so are the preferred option for langoustines and dishes using large prawns.
It is unlikely that, at the moment, creeling will provide the quantity or price you expect if you are serving breaded scampi or similar dishes on your menu. The best options are therefore:
Choose MSC-certified cold-water (small) prawns for minced products
Source the 'least-worst' nephrops for now, but use your buying power to actively call for the situation to improve. Check with your supplier for details about geographical provenance. The key Nephrop trawl fisheries in the UK are assessed by the Marine Conservation Society, and their ratings vary from '2' (fish to eat), to '5' (fish to avoid completely). There are particular concerns with the Firth of Clyde, Farn Deeps, North and South Minch, Porcupine Bank, Fladen Ground, Irish Sea, Moray Firth, Firth of Forth and Celtic Sea, but others are in better shape.
Monitor the latest advice over time, as ratings can change (you can get this emailed to you by the Marine Conservation Society - sign up by emailing info@mcsuk.org)
---
Vessel monitoring
All vessels in some areas of the south east of England (soon to be the entire English inshore) are required to carry vessel monitoring equipment, enabling products to be traced to the fishing ground. Scotland and other areas still do not mandate this equipment across all fleets. Universal vessel monitoring would greatly improve traceability and transparency, which is especially important for fisheries that have very different impacts in different areas.
---
Share
Get updates
Sustainable Fish: A campaign to protect precious marine environments and fishing livelihoods, and call for fish to be bought from sustainable sources. We want to show what can be done if people and organisations make a concerted effort to change their buying habits.
Menu
Support our campaign
Donate now to help us to protect marine environments and fishing livelihoods.