People
Anna da Costa, India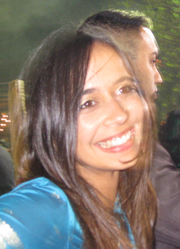 Anna da Costa wrote to us from India, where she works on climate change solutions. She said: "London is one of the world's most diverse, innovative and exciting capitals.... let's use our imagination and shared capacity to pioneer the change we need to see in our food industry! It's so easy if we work together."

Rosie Boycott, London Food Board

Taking a sustainable approach to fish is critical to the food security of our city. It is shocking to think that within our lifetimes, we could lose some of our favourite species from the seas forever.