Sustain's response to the Welsh government consultation on the proposal to end the sale of energy drinks to children under 16.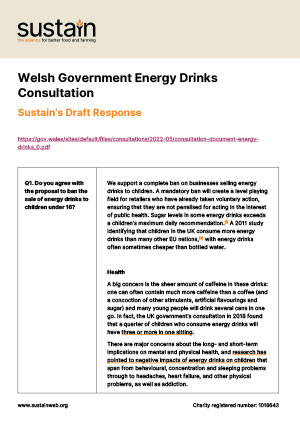 Welsh government consultation response: energy drinks
2022 | 113Kb
Published 13 Sep 2022
Children's Food Campaign: Better food and food teaching for children in schools, and protection of children from junk food marketing are the aims of Sustain's high-profile Children's Food Campaign. We also want clear food labelling that can be understood by everyone, including children.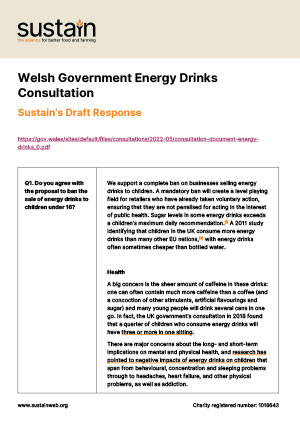 2022
113Kb
Sustain summit
12 Oct 2022
The summit will consider meat and dairy production and consumption in the context of the climate and nature emergency, where inspiring work and opportunities exist, and the assumptions and underlying values about meat which have shaped our policy to date.
Support our campaign
Your donation will help us champion children's rights, parent power and government action to improve the food environment children grow up in.