In our annual Beyond the Foodbank and Good Food for London league tables and series of good food maps, we shine a light on each council's approach to food partnerships, household food insecurity and the wider food economy.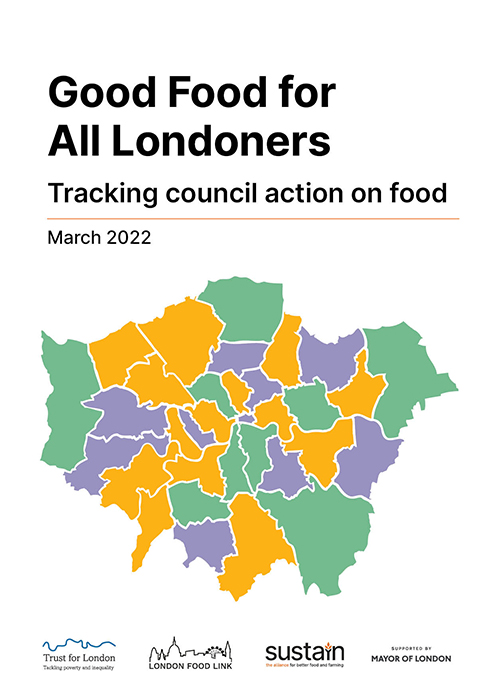 Good Food for all Londoners: Tracking council action on food
32pp - 2022 | 3614Kb
Published 1 Mar 2022
London Food Link: This is the umbrella for all of Sustain's initiatives in London. Our work includes helping to influence local government policy, hands-on food growing training, running sessions for public sector caterers, creating guidance for independent eateries and food producers, public awareness campaigns, and joining the dots between people around specific food issues. The LFL supporter network is open to everyone who grows, produces, teaches, peddles, promotes and simply enjoys good food in the capital.