Right to Food discussed at the All Party Parliamentary Group on food banks
Right to Food project coordinator Imogen Richmond-Bishop presented our work on the Right to Food at the APPG on Food Banks this week.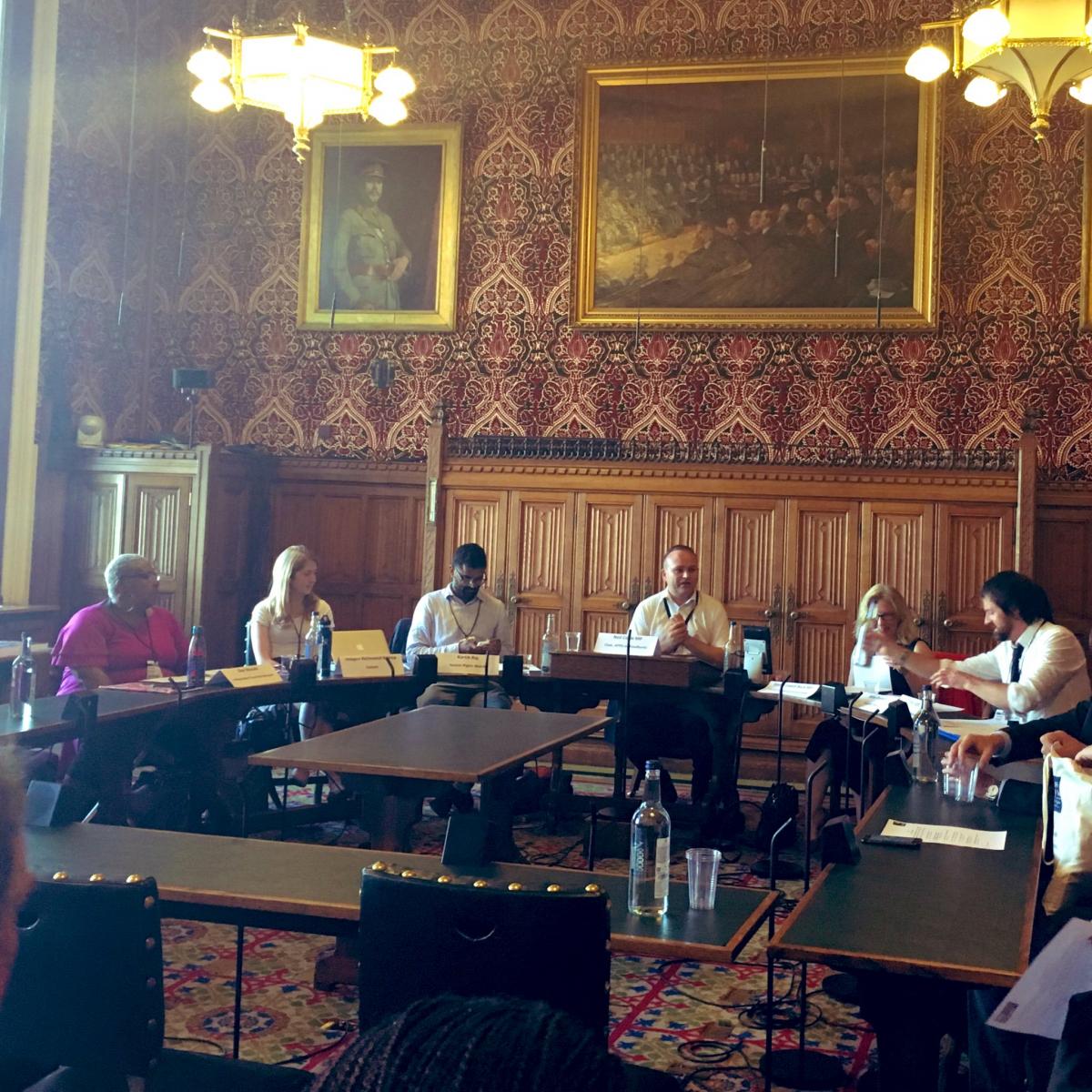 At the parliamentary launch of the Human Rights Watch report "Nothing Left in the Cupboards: Austerity, Welfare Cuts, and the Right to Food in the UK" our project coordinator Imogen presented Sustain's work on the right to food.
This launch, hosted by the APPG on Food Banks, provided an opportunity for the panellists and participants to examine the role of food aid in society and what it would look like in practice if our right to food was incorporated.
The co-pannelists alongside Imogen included Kartik Raj, author of the Human Rights Watch report cited above; Dee Woods, Independent Food Aid Network trustee and Granville community kitchen co-founder; Mike Scott, manager of the Goodwin Pantry; Emma Lewell Buck MP, Sponsor of the Food Insecurity Bill 2017-19; and Abby Jitendra, policy and research manager for the Trussell Trust. The event was chaired by Neil Coyle MP.
If you would like to find out more about the right to food get in touch with imogen@sustainweb.org
---
24/07/2019
Right to Food
SHARE
---
Right to Food: Everyone has the right to enjoy safe, nutritious and sustainable food. This project advocates the realisation of the Right to Food in UK law.