Bread bin not bin bin
Real Bread Campaign coordinator Chris Young raises a toast to Food Waste Action Week.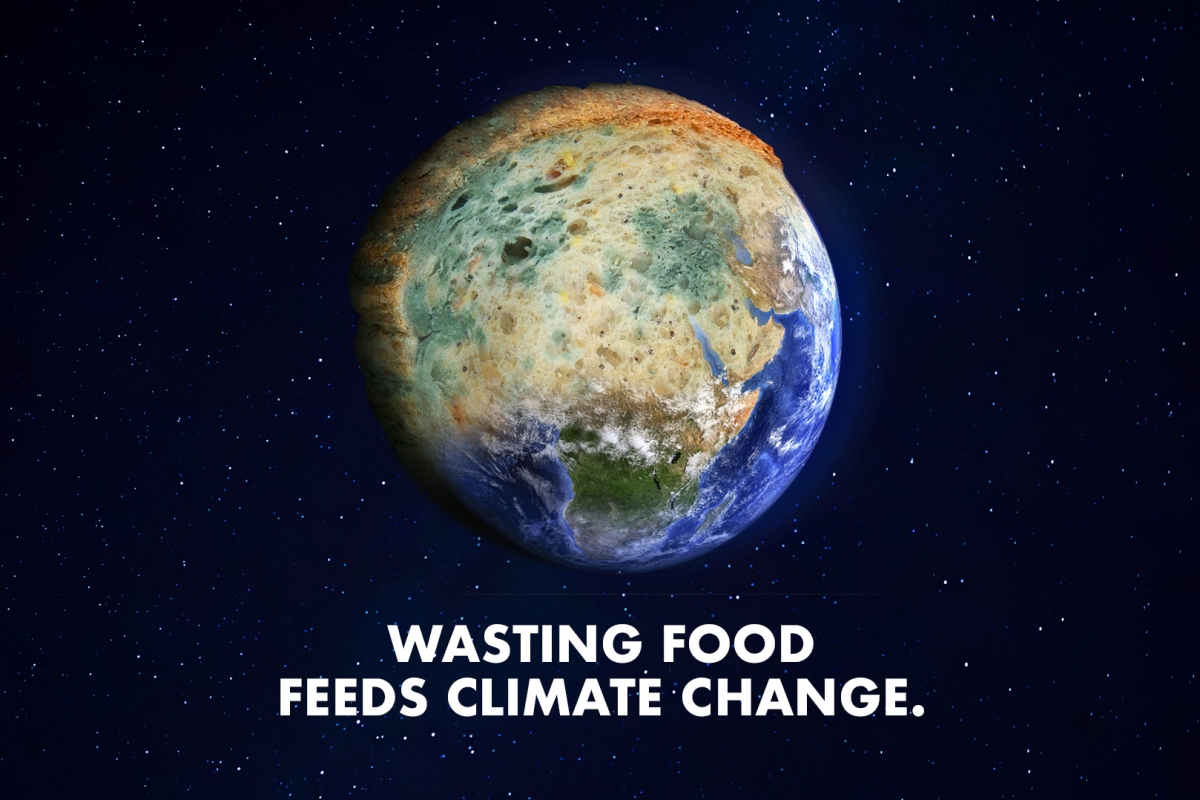 I doubt that very much of the oft-quoted, sickeningly enormous 'bread' waste statistic is actually bread.* WRAP, the organisation that puts out most of the food waste figures doesn't distinguish between the two, but I'm pretty sure that almost all of that mountain range is actually (de)composed of additive-laden industrial loaf products.
So much for calcium propionate and the rest of the chemistry set that industrial loaf fabricators throw in to stop their products going mouldy and otherwise keep them 'fresh'. Okay, so fresh surely means made from scratch in the past 12 hours or so, rather than shelf-life extended by 'loaf botox', but I digress.
Valued loaves
If you make bread yourself or buy it from a neighbourhood bakery, I think you're much more likely to value and eat it all, than a wrapped, sliced commodity product in which you've invested very little time, money or emotionally.**
Still, both industrial loaf products and bread do get binned in people's homes, which isn't good. Huge amounts of energy goes into the production, transport, storage of food - even more if it then gets carted off to landfill. All of which is bad news - not least economically and in terms of climate change.
Recipes for success
Yes, the biggest problems are ones for the industrial food manufacture and retail sectors to solve, but we can all do our bit at home.
In the case of leftover bread, you can find a number of recipes our book Slow Dough: Real Bread in the bake section of our website, including:
...and as you might have other leftover food kicking about:
We've also published tips for storing and slowing staling.
No Loaf Lost is our surplus and waste reduction guide for microbakeries and other SME bakeries.
Right, where's that can of Baker's Witbier?
The Real Bread Campaign is a supporter of Love Food Hate Waste's Food Waste Action Week in partnership with Nadiya Hussain, which runs from 1-7 March 2021.

#FoodWasteActionWeek #FoodWasteActionChallenge
See also
*Increasingly I'm leaving out the qualifier. It's bread. Why should we additive-avoiders have to prefix it with 'real', 'artisan' and the like? Why should calling industrial loaf products 'bread' be allowed at all? Let's reclaim the name!
**There are people who simply cannot afford to throw any food away. How to ensure that people have enough money in their pockets to afford to live, rather than just about subsist, is a conversation that extends way beyond food, and certainly this bready blog post. For action that Sustain is taking, have a look at our Food Poverty project.
---