Book review: Veggie and Vegan London
We review this great Christmas gift for someone planning to give Veganuary a go for the first time, plus a chance to win a copy.
It's no longer difficult to find good veggie and vegan food and services in London, but this pocket-sized book is a really helpful resource for those who have recently become vegetarian or vegan or are in search of new inspiration.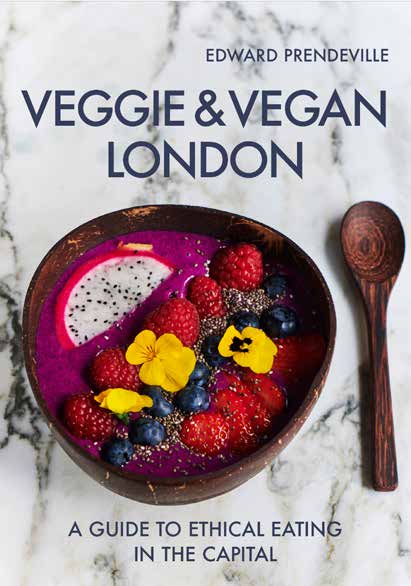 Veggie and Vegan London is a full-colour guide to London's restaurants and also to shops, markets and events, including hair salons and cruelty-free stores. The directory covers central, north, south, west and east London, but also usefully includes some outer boroughs including Harrow, Wembley, Kingston and Feltham. Each entry offers a detailed description, full contact details and a price guide. All are featured on colourfully clear maps with some great photos of the people behind the food.
Edward Prendeville covers much-loved institutions including The Gate and Neal's Yard Remedies, community projects such as Calthorpe Project Garden Café and The Bonnington Café plus trendy international newcomers such as by Chloe and hidden gems such as Peckham's 2 Girls' Café. And don't miss Dark Sugars chocolatier in Brick Lane.
Plus it also features two of the wonderful eateries covered in our Good Food Reviews for veggie long-time favourites Mildreds and newer vegan offering The Spread Eagle.
For a chance to win a copy head over to Twitter before 13 December.
---
Out now: Veggie and Vegan London: a guide to ethical eating in the capital
By Edward Prendeville
Published by Metro Publications, priced £9.99
---
RELATED ARTICLES
NEWS