Taking a coordinated London-wide approach to food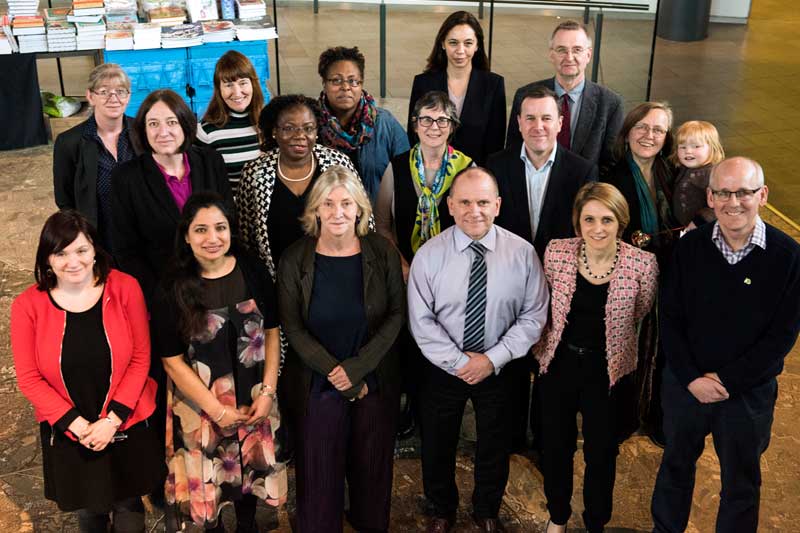 During 2017, the London Food Board, which advises the Mayor of London and the Greater London Authority on food matters that affect Londoners, was reappointed following a competitive recruitment process. Its new membership consists of 20 leaders from sectors spanning the breadth of the food system, representing a diverse range of expertise in retail, hospitality, academia and the third sector.
As well as advising on the GLA's own Food Programme, members of the Board are playing an important role in sharing their insights and expertise to help shape the new London Food Strategy (due to be published in early 2018). The Strategy will set out a series of proposed policies and actions to improve food in a wide range of settings including, but not limited to: maternity and early years; education; enterprise; community and leisure; public settings; public institutions; community gardens and urban farming; at work; at home and eating out. It will also seek to ensure that policies and commitments to action are integrated at all levels: GLA, borough, institution, business and community.
The Boroughs Food Group – a sub-group of the London Food Board – meets quarterly at City Hall to discuss the latest updates and opportunities in the world of food policy. It is open to colleagues from all London boroughs as well as external organisations that want to network and collaborate. Whether you work in public health, environmental health or nutrition and early years development in your borough, come to the group to:
Work together to tackle the issues facing London's food system – from childhood obesity and food waste to improving access to healthy and sustainable food, particularly for disadvantaged communities;
Learn more about projects and programmes taking place across the capital including Kitchen Social, Healthy Schools London, Capital Growth and the Healthier Catering Commitment;
Discuss signing up to initiatives such as SUGAR SMART and the Local Government Declaration on Sugar Reduction and Healthier Eating;
Receive updates from other networks including the London Obesity Leadership Group, the Obesity Leads Network and the Children and Young People's Nutrition Network.
The Boroughs Food Group has been a highly effective forum in which to consult boroughs and partners on various aspects of the upcoming London Food Strategy. A meeting in May 2017 was dedicated to covering areas including good food for schools and communities, enterprise and the environment. It will continue to be discussed in quarterly meetings amongst other regular agenda items.
To get involved in the Boroughs Food Group, please contact:

Liam Weeks
Senior Project and Policy Officer, Food Team, Greater London Authority
liam.weeks@london.gov.uk
---
SHARE