"As workplace caterers we are often providing our customers with their main meal of the day and can be feeding regulars 10 or more times a week. It is important for us to be providing healthy choices as well as using healthy cooking practices behind the scenes and to educate our customers as to what foods are healthy, seasonal and sustainable. The Food Legacy is a fantastic initiative to focus our efforts on the key issues and to inspire other caterers to improve the health and sustainability of the food they provide."
Phil Roker, owner and caterer, Vacherin

Vacherin is a sophisticated and high-quality in-house catering company that operates exclusively within the City and West End of London. The company is committed "to ensuring that we are continually improving our environmental performance".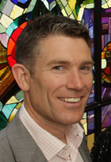 For Vacherin, healthy and sustainable food are fundamental to the way they do business. As Phil Roker, owner and commercial director of the company explains, "We train all our chefs and managers to promote seasonal and local produce and have a programme running throughout the year promoting a seasonal British ingredient every week. We also produce our own seasonal fruit jams, chutneys and relishes every month for use across all our accounts. A high percentage of our fresh meat, fruit & veg and fish is UK sourced and we are committed to working with our suppliers to increase this."
In January 2011, Vacherin became the first caterer to sign up to the Sustainable Fish City campaign, a sister initiative to the Food Legacy programme that is also inspired by the London 2012 Food Vision and the commitment by the London 2012 organises to using 100% sustainable fish. Vacherin have followed a sustainable fish policy for over four years, which adheres to the guidelines from the Marine Stewardship Council and also the definition applied by Sustainable Fish City and London 2012.
"Vacherin has been adhering to a totally sustainable fish policy for over three years now, producing our own monthly-updated chart which we send to all our chefs based on the Marine Conservation Society's 'fish to eat' and 'fish to avoid' lists. We also display 'green cards' in our staff restaurants to educate our customers about sustainable fish and our other sustainability credentials."
There are other ways in which Vacherin is already applying the principles and practices embodied in the London 2012 Food Vision. To promote animal welfare, 100% of Vacherin's eggs are free range. They also use "a high percentage" of Fairtrade certified tea, coffee, chocolate, bananas and sugar. The company is committed to increasing this percentage over time.
Phil Roker also explains the company's commitment to promoting the health of their customers: "We have produced a set of commitments for the FSA's healthy workplace eating project. We also conduct regular chef training in healthy cooking practices, including healthy portion sizes and plate composition. We will be signing up to the Department of Health's Salt Pledge and Fresh Fruit & Veg pledges under the Responsibility Deal and will continue to educate our chefs, our staff and our customers as to how to make healthy eating choices at work. Twice a year we run an Eat Well programme under which we produce fully calorie-counted menus for breakfast and lunch, plus recipes for dinner and weekends for a two-week period for our customers."
Find out more about Vacherin's work at: www.vacherin.com
Share
Get updates
Food Legacy: The campaign, launched October 2011, is inspired by the London 2012 Food Vision adopted by the organisers of the London 2012 Olympic and Paralympic Games. Food Legacy asks caterers, restaurants, event organisers and hospitality organisations to commit publicly to taking steps to improve the healthiness, ethics and sustainability of the food they serve.
Menu
Support our charity
Donate to enhance the health and welfare of people, animals and the planet.