Plan Zheroes aims to inspire organisations to become 'zero food waste heroes'. To help them achieve this goal they have developed an online, interactive map to link up organisations who can donate surplus food with those who really need it. This includes a huge range of charitable organisations working with the estimated 4 million people in the UK suffering from food poverty.
The Plan Zheroes map is freely available online to anyone in London wanting to help reduce food waste. They hope it will encourage supermarkets, caterers, restaurants, schools and hospitals to give surplus food to local charities by making it easier for them to find recipients for their donations.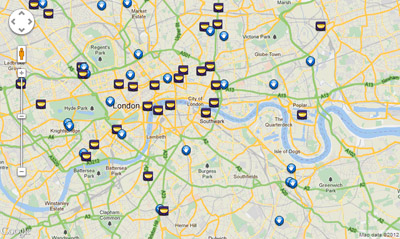 Regular food donors receive a Zheroes rating, boosting their green credentials in the eyes of their customers. The map includes the contact details of food donors and recipients and also information such as type of food available/needed, and time of day it can be delivered or collected.
Plan Zheroes is funded by the RSA and was chosen as a '2011 London Leaders' campaign, and The Big Issue magazine voted them one of the top campaigns to make the world a better place in 2011.
The organisers of Plan ZHeroes would welcome any help to continue this work in 2012 - please get in contact!
For more information contact Chris Wilkie at planzheroes@gmail.com or visit the PlanZheroes website at: www.planzheroes.org
Share
Get updates
Food Legacy: The campaign, launched October 2011, is inspired by the London 2012 Food Vision adopted by the organisers of the London 2012 Olympic and Paralympic Games. Food Legacy asks caterers, restaurants, event organisers and hospitality organisations to commit publicly to taking steps to improve the healthiness, ethics and sustainability of the food they serve.
Menu
Support our charity
Donate to enhance the health and welfare of people, animals and the planet.