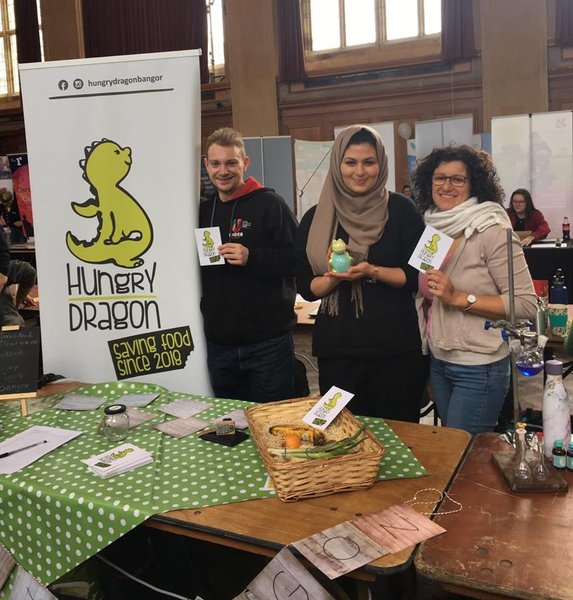 Photo credit: Hungry, Dragon, Bangor University
Hungry Dragon is a sustainable food project led by students at Bangor University in Gwynedd. Hungry Dragon convert surplus fruit and vegetables into chutneys, pickles and jams.
Set up in 2018, Hungry Dragon's first stall was set up to inform other students about fruit and vegetables going to waste. They designed a quiz and partnered with two local supermarkets, displaying still-edible food at the stall. Hungry Dragon linked up with a pay-as-you-feel cafe that donate empty jars to the project, and at the Bangor University Christmas market later in the year they sold out of all 63 jars produced!
Find out more about Hungry Dragon on their Facebook and Instagram.
Share
Get updates
Food co-ops: Building a network of community food co-ops and food buying groups across the UK to help new groups get off the ground and existing groups to thrive.
Menu
Support our charity
Your donation will help us support communities to set up and run food coops and buying groups across the UK to improve access to healthy food.