Sustainable Fish City
---
Bobcat says, "Thank you for saving my fish!"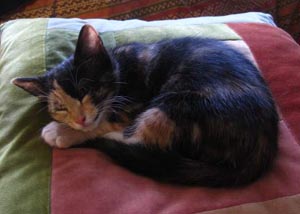 Bobcat (like most two-month-old kittens) was completely unaware of the peril facing the world's oceans. When we explained to her, she said, "Thank you very much for saving my fish!" and then went back to sleep.
On one of the rare occasions when she has been awake long enough to help out, Bobcat also helped out with our bunting for the Sustainable Fish City stall at the Thames Festival in September 2011.
---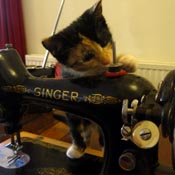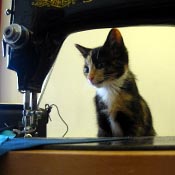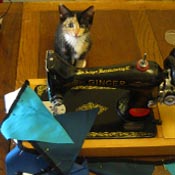 ---

Sustainable Fish City is a Sustain campaign