Back to news list
Gary Rhodes and Michel Roux bring fine dining to Sustainable Fish City
16/09/2011
Restaurant Associates today signed the Sustainable Fish City pledge, reinforcing its ongoing commitment to sustainable fish. Restaurant Associates provides executive dining to companies across London, including leading law firms, investment banks and marketing agencies, and works with consultant chefs including Gary Rhodes and Michel Roux Jr to deliver award-winning food in top London restaurants such as Rhodes 24, Rhodes W1 and Roux at Parliament Square.
Since 2009, Restaurant Associates [1] has committed to not serving fish and shellfish that are on the Marine Conservation Society (MCS) 'fish to avoid' list and regularly reviews its fish guidelines to ensure they are current and reflective of sustainable practices. By working in partnership with its suppliers, Restaurant Associates also promotes the use of under-utilised species such as pollock and coley.
Restaurant Associates is taking this a step further and has committed to ensuring all its restaurants will have received, or be working towards, Marine Stewardship Council (MSC) accreditation by the end of 2012 [3]. The certification will allow them to serve MSC certified sustainable seafood and display the blue eco-label on their menus. To achieve these commitments, Restaurant Associates has worked with MSC to raise awareness amongst the teams and clients and has developed online tools providing teams with eight simple steps towards MSC accreditation.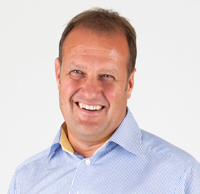 Andy Harris, Managing Director, Restaurant Associates, said: "Restaurant Associates has a long-standing commitment to sourcing its seafood as sustainably as possible. We serve 250,000 customers daily and with 85% of our clients London-based, signing the Sustainable Fish City pledge [2] will have a huge impact on the fish being served in workplaces and restaurants across London."

Rosie Boycott, Chair of the London Food Board [4] backed the launch of the Sustainable Fish City campaign in January 2011. She said: "This is fantastic news from Restaurant Associates and an excellent example that I urge other forward-thinking businesses to follow. Pledges such as these are essential if we are going to prevent a future without fish. Well done to Restaurant Associates."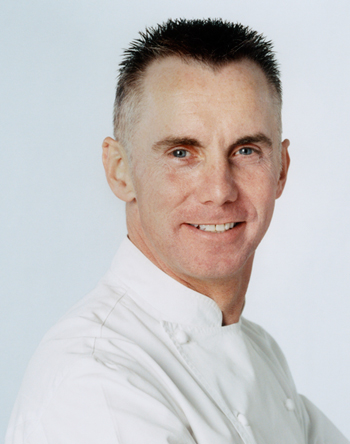 Michelin starred chef and Restaurant Associates chef consultant, Gary Rhodes, said: "I am delighted to be working with Restaurant Associates in supporting such a worthwhile initiative. We have longstanding relationships with our fish suppliers, who we are in contact with on a daily basis to ensure that all the fish we feature follows the Marine Conservation Society guidelines."
"Fish is such a wonderfully versatile, nutritious food and with so many exciting varieties available to us it is vital that we encourage people to try lesser known species and raise awareness of the importance of safeguarding marine resources to ensure a sustainable future for our fish and seafood."
Jon Walker coordinator of Sustainable Fish City added: "Restaurant Associates' action to help preserve our precious marine resources will have a big impact. Following Marine Conservation Society advice and getting Marine Stewardship Council chain of custody for all of their sites are big commitments that really count. Congratulations to Restaurant Associates."
Hannah Arcaro, UK Foodservice Manager at the MSC says: "The close engagement shown by Restaurant Associates' chefs, site managers and central team is testament to their deep commitment to sustainable seafood. I've had the great pleasure of working closely with many of the Restaurants Associates team and I'm delighted that they have made this commitment today."
Dave Parker from the Marine Conservation Society [5] commented: "By not stocking fish from the Marine Conservation Society 'fish to avoid' list, Restaurant Associates are helping to reduce demand for over-exploited fish from poorly managed fisheries. This is a crucial step towards the recovery of marine fisheries and the future of sustainable fishing. This is great news from Restaurant Associates."
Notes to editors