News
Selfridges unveils Project Ocean
11/05/2011
11 May, 2011: London retailer launches global awareness campaign for marine conservation attended by HRH Prince of Wales, President of the Marine Conservation Society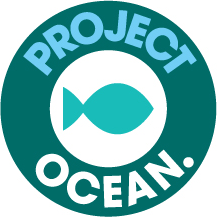 The Oxford Street department store Selfridges today unveiled Project Ocean. The launch welcomed royalty, celebrities, environmental NGOs and the fashion, lifestyle and environmental campaigners to the London store. The global initiative is a celebration of the worlds' oceans and a forum for conservationists to issue an urgent public wake-up call to address issues of sustainability, overfishing and marine protection. The month-long campaign will run until 12 June 2011. In partnership with the 186-year-old Zoological Society of London, Selfridges aims to help change consumer habits on behalf of the world's next generations.
At the launch, Selfridges was awash with all things ocean, from frogmen processions and live coral installations, to an evening soiree. The proceedings were highlighted by a visit from HRH Prince of Wales, who visited the store to help celebrate the campaign. For the month, the London store has given itself over to leading international marine protection campaigners and 22 environmental NGOs, as well as activists from the worlds of art, fashion, culinary arts and entertainment. The Project Ocean campaign launch also marked the removal of over 70 different species of endangered fish from the Selfridges Food Hall, fish counter and restaurants throughout the store.
HRH joined Alannah Weston, Creative Director of Selfridges and project partner Jonathan Baillie, Director of Conservation Programmes at Zoological Society of London to speak on this important issue, outlining the unthinkable prospect of the world's major fisheries collapsing by 2050.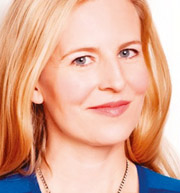 Alannah Weston, co-creator of Project Ocean commented: "Project Ocean has created a wonderful opportunity to use Selfridges' own unique channels to help conservationists reach a wider audience and raise the stakes for global impact. We hope our customers will be inspired by the project and make sustainability a part of their everyday lives. Our hope is that 100 years from now, people will be still be able to enjoy the wonders of the ocean and that Selfridges will still be able to sell fish in our stores".
Project partner Jonathan Baillie of the Zoological Society of London said, "Project Ocean is the start of an ongoing campaign which takes a completely novel approach to convene opinion formers from all walks of life to focus on two simple messages: 1. We need to stop eating endangered fish, 2. We need to create protected reserves in the ocean. Selfridges is helping you speak to people in their own language and convey these messages in a compelling way."
To learn more about Selfridges Project Ocean, visit: www.selfridges.com/projectocean.
---
Notes to Editors
About Project Ocean
With Alannah Weston at the helm, Project Ocean has transformed the store into homage to the ocean with the following activity:
Creation of a marine protected area in the Philippines
Hosting of the United Nations World's Ocean Day (8 June)
Transformation of store's iconic windows, façade and atrium
Restaurants and food halls: completely changing their fish sourcing policy
Fundraising T-shirts by fashion activist Katherine Hamnett
Ultralounge platform for Non-Governmental Organisations, opinion leaders and policy makers
World-renowned artists including Jason Hackenwerth and Chris Levine in-store displays
Smart phone app, Selfridges Fish Guide and interactive website to raise funds and educate consumers
Project Ocean Press Contacts:
Gabrielle Shaw Communications
Allison Lawrence: allison@gabrielleshaw.com
Rosie O'Brien: rosie@gabrielleshaw.com
Tel: 020 7 731 8811
Hugh Fearnley-Whittingstall, Fish Fight

"I have been travelling around the UK meeting fishermen, marine conservationists, politicians, supermarkets bosses, and of course fish-eating members of the public. It has changed the way I think about fish."