Back to news list
Over 188,000 London students now to be served sustainable fish
07/06/2011
Over 188,000 students in London are now to be served sustainable fish, after fourteen leading universities signed up to the Sustainable Fish City pledge
[1]
, promising to exclude endangered fish and to serve and promote sustainable fish
[2]
. Sustainable Fish City is an ambitious campaign to turn London into the world's first city where businesses, institutions and citizens all support sustainable fish and seafood consumption
[3]
.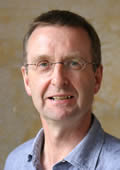 "It is inspiring to hear that so many of London's universities are helping to secure a sustainable fish future," said Tim Lang, Professor of Food Policy at the Centre for Food Policy, City University London [4]. City University London was one of the early champions of Sustainable Fish City in its own food buying. Tim Lang continued: "Educational institutions recognise their role in helping the younger generation to tackle the serious challenges that now face human beings living on a planet with finite resources. What better way to demonstrate to our policy-makers of the future that sustainable fish is delicious, achievable and affordable than to serve it in university canteens, and promote this to staff and students."
"There are nearly 50 universities, colleges and major educational institutions in London," said Jon Walker, coordinator of the Sustainable Fish City campaign, which is backed by leading marine conservation organisations [5]. "It would be fantastic if all of them pledged to serve sustainable fish, so we would like all food buyers in educational institutions to join us in supporting precious marine environments and good livelihoods in sustainable fishing [6]."
This announcement is made on World Oceans Day, the annual celebration of the oceans and their vital importance for people and the planet [7].
Universities participating in Sustainable Fish City
The 14 London universities and colleges that have signed up to the Sustainable Fish City pledge are: Birkbeck; City University London; University of East London; Goldsmiths; University of Greenwich; Imperial College; Institute of Education; Kingston University London; Queen Mary, University of London; Royal College of Music; Royal Veterinary College; School of Pharmacy; School of Oriental and African Studies; University College London. Several have already achieved Marine Stewardship Council chain of custody certification, an eco label recognised as the gold standard in sustainable seafood. When signing up to Sustainable Fish City [1]:
The University of East London's Stratford Campus Catering Manager Keith Prince said: "UEL's Catering Team is proud to promote sustainable fish among our students and staff. We've found that it's easy to provide tasty, affordable meals, whilst reducing our impact on life in our oceans."
The University of Greenwich said: "The University is proud to promote sustainable fish among its stakeholders in pursuit of protecting endangered fish species."
Imperial College said: "Imperial College are committed to creating and promoting a positive and reliable market for sustainable seafood, for the long-term benefit of marine species and the environment."
The School of Oriental and African Studies' (a college of the University of London) Purchasing Manager Simon Button said: "The School of Oriental and African Studies is delighted to be a Sustainable Fish Champion. We hope that this fantastic project encourages other providers in the outsourced sector to increase their focus on sustainability of seafood sourcing."
For enquiries, contact Jon Walker or Kath Dalmeny, Sustainable Fish City, tel: 020 7065 0902; email: fish@sustainweb.org.
---
Notes for editors