Jellied Eel Knees Up
The Jellied Eel is having a drink to celebrate 10 years of the magazine, as well as being a finalist in the Guild of Food Writers Best Magazine category. We're hoping that friends of the magazine will join us from 6pm at Camden Town Brewery as they open their doors to the public on Friday 13th July. This event is open to the public so do bring your friends. Oh, and keep your eye out for the goodie bags, you'll need to be quick!
http://www.camdentownbrewery.com/
Wild Food Cycle Ride
Ever cycled through your local park and wondered which of those unassuming looking plants would make a tasty meal? Ever wanted to know the difference between goose grass and chickweed?
East London charity the Otesha Project UK is setting out to answer those questions and help you learn about the abundance of free wild food growing right in the heart of our busy metropolis.
On Saturday 7 July they'll host a day of gentle cycling through the green spaces of Tower Hamlets, accompanied by a wild food expert. You'll learn which plants are good to eat, which are best avoided and how to identify them, before cooking up some of your wild finds in a tasty meal at the Otesha office at Toynbee Hall, Commercial Street.
The cost will be £20 waged or £10 low or unwaged to cover costs - or Otesha members can book for free (sign up for membership here). You should bring your own bike and be reasonably confident at cycling - the ride will be four miles maximum and led by experienced cyclists. Email luciana@otesha.org.uk or ring 020 7377 2109 for more details and booking.
Entrepreneurial and passionate about sustainable food?
Successful Hackney fruit and veg box scheme, Growing Communities, is looking for entrepreneurs to follow in their footsteps. Growing Communities set up a community-led box scheme in East London 18 years ago. It now supplies around 2,500 people every week, supports 25 farmers and growers, and employs 22 people in Hackney. Last year this social enterprise helped five groups, including Local Greens in Herne Hill, south London to set up their own box schemes. Growing Communities director Julie Brown doesn't just want to support farmers and offer her community access to locally-grown organic food, her vision is to change our global food system. Individuals and local groups interested in setting up a community-led box scheme in their area can apply to join Growing Communities' Start-up Programme at www.growingcommunities.org./start-ups - you can set out on this new adventure by signing up for the introductory free workshop on Wednesday 4 July.
A foodie's guide to city gardening
Growing food is different in the city: life is faster, space is tight and cities are microclimates. So it makes sense to focus on the most rewarding plants. In Tom Moggach's new book, The Urban Kitchen Gardener, he selects his 30 best city crops, from the familiar to the more unusual, and provides advice on growing and cooking with each. Published by Kyle Cathie for £16.99.
UK ethical spending at an all-time high
Sales of eco-friendly and ethical products in Britain have risen by 8.8% since 2010 despite the recession, according to the Co-operative Bank's Ethical Consumerism Report 2011.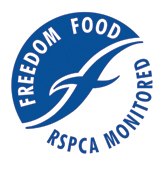 Time to 'simply ask'
Over 50% of all eggs we buy in supermarkets are now cage free, but it's not the same when we eat out. Around 80% of whole and liquid eggs used in catering come from hens kept in cages. 'Simply Ask' is Freedom Food's campaign to get you asking about animal welfare when eating out, by reading menus much as we read supermarket labels before we buy. And if the information isn't there, simply ask. Help nominate restaurants, cafés, and pubs who have good welfare credentials through a free listing on the restaurant finder at www.rspca.org.uk/freedomfood/simplyask
Hunger in London
Every day, Kids Company offers loving care to vulnerable children in London. Many of the children say they feel hungry and that often there just isn't enough food at home. From a recent survey of children attending its street-level drop-in centres: 64% reported going to bed feeling hungry because there's no food in their house; 33% rely on being given money for a takeaway; 32% don't eat breakfast; and 85% rely on Kids Company for their evening meal. To fight this Kids Company is launching the Plate Pledge, a campaign to provide meals for over 2,000 children a week through its street-level centres and outreach work with families in need. www.kidscoplatepledge.org
Brewers eat shoots but don't leave
An unusual ingredient will appear on London menus over the weekend of 27-29 April - hop shoots. They belong to the group of plants, like samphire and salsify, known as 'poor man's asparagus'. So on 27 April members of the London Brewers'Alliance will gather shoots at Chris Liliwhite's Kentish hop farm before racing back to distribute the freshly cut, tasty little spears to waiting chefs across London, who have taken up the challenge to incorporate them into imaginative dishes. The Romans, who introduced hops to us, weren't beer drinkers, and ate them as a vegetable. Find out whether your local's taking part in this festival by going to www.facebook.com/LondonBrewers or email brewery@florencehernehill.com.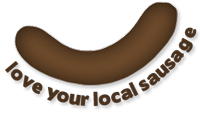 Love your Local Sausage
Winner
Cumberland sausage - Rockwell End Pigs
Runner up
Breakfast Marmalade sausage - Downland Pigs
See
On the Menu
for more details.
Win a Real Bread masterclass worth £120!
From 7-13 May, the Real Bread Campaign is calling on Britain to give a little true loaf love to our local Real Bread makers, be they high street bakers, forgotten bread machines, or your own hands. Join in and you could win a Real Bread masterclass with Paul Barker at Cinnamon Square in Rickmansworth, and take advantage of flour discounts from Marriages, Shipton Mill and Gilchesters Organics. www.realbreadcampaign.org
Vegan made easy
Interested in trying a vegan diet for a month but need some support? Then sign up for the London Vegan Pledge. You will get help at two free weekend events (19 May & 16 June) which include speakers, films, delicious vegan food, cookery demos, free recipe booklets, and health and nutrition advice. Sign up at www.vegancampaigns.org.uk or call 07890 136663.
British Street Food Awards 2012
The British Street Food Awards was set up in 2010 to recognise the best of the 10,000 mobile caterers who sell their wares on our streets. First prize in 2010 was a food mixer. But in 2011, the winner left with a business makeover from M&S and a pitch to trade in the Olympic village. Get the nominations in for your favourites by 31 July at www.britishstreetfood.co.uk.
Throw off your cook book shackles
Ever wanted to open the fridge door, dig out some leftovers and conjure up a feast? Well, Philip Dundas, of PipsDish fame, has written a 'rough guide' for cooks wanting to put away their recipe books and go freestyle. Cooking without Recipes takes you by the hand, walks you through what tools and essential ingredients you need to make the best use out of whatever foods you fancy, and then encourages you to go off and play. Published by How-to-Books for £9.99.
National Vegetarian Week, 21-27 May
Calling all budding writers with a passion for veg. The Vegetarian Society wants to hear what youngsters (aged 16 and under) have to say on vegetarianism. Ideas might include reviewing a favourite veggie meal, writing an article explaining why it is (or isn't) a good idea to become vegetarian, designing a leaflet, or researching what veggies do and don't eat. Very young entrants can submit image-based entries. Competition closes 27 April and winners announced, and prizes awarded during National Vegetarian Week. Contact: education@vegsoc.org. www.nationalvegetarianweek.org