Safe food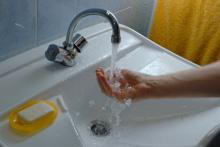 A vital ingredient in any chef's repertoire is food safety knowledge. Complying with food safety standards will help ensure enjoyable food, profitable trading, and protect businesses and their reputation.
To ensure food safety, caterers need to create a 'safety culture' in the business, making food safety a completely natural part of the way that catering and front-of-house staff go about their work. Food safety must be a priority from the moment food is ordered and delivered, in handling, storage, refrigeration and cooking, right through to waste disposal.
NEWS, March 2012: If you are interested in setting up a food stall during the London 2012 Olympic and Paralympic Games, the Food Standards Agency has issued advice on legal and safety issues: follow the link to find out more.
You can ensure that you serve safe food:
Adopt good management practices, staff training, regular reviews of safety practices to ensure that nothing goes wrong, and developing a good relationship with your local Environmental Health Officer, who can offer advice on good practice.
Train your staff. Good food trainers routinely cover food safety in their training for chefs, catering and front-of-house staff. For specialist food safety training towards recognised qualifications, see the courses offered by the Chartered Institute for Environmental Health (CIEH). CIEH is the UK's leading provider of accredited food safety and health and safety qualifications, provided by a network of over 10,000 registered trainers. They cater for different learning styles and preferences through a series of flexible structures. CIEH qualifications are OFQUAL (formerly QCA) accredited and are valued and recognised throughout the world. For more information about the CIEH visit: www.cieh.org.
Ensure your suppliers sell you safe food. If you are using food from local and sustainable food providers - just as from any food suppliers - safety is a number one priority. You can ask suppliers to demonstrate their food safety credentials by requiring evidence of food safety accreditation scheme such as BRC, EFSIS (for larger food producers), Farm Assurance (for smaller and larger food producers), or SALSA (for smaller food producers). On some of the local and sustainable food directories promoted through this website, this information is also available, displayed with each of the entries.
Plan and implement Food Allergy training for your staff. This is particularly important to help avoid triggering serious conditions such as anaphylaxis, which can be life-threatening. Online allergy training is published by the Food Standards Agency. Click on the picture below to find out more. And the Anaphylaxis Campaign has produced a very useful allergy risk assessment to work through with your staff.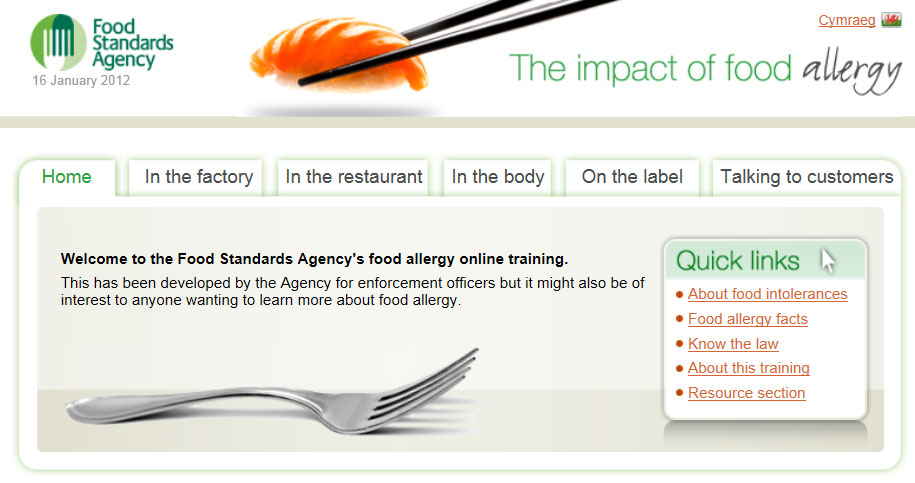 ---
What is healthy and sustainable food?
Follow the links below, to find out about support or advice to help turn good food ideas into action: