Local and seasonal food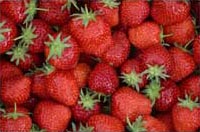 Each fruit or vegetable has a prime time when it is at its seasonal best. Caterers that use seasonal food often adopt flexible menus that can use and highlight the very best of what is available at a particular time of year, and sometimes featuring unusual or traditional varieties to add extra flavour and interest. This can have great benefits for food quality, with seasonal food being at its peak of flavour, crunch, juiciness and freshness - often also at the best value. There are also considerable benefits for the environment, with seasonal food usually needing less transportation and packaging and lower use of farm chemicals.
Use and promote local and seasonal food
---
What is healthy and sustainable food?
Follow the links below, to find out about support or advice to help turn good food ideas into action: