Sustain staff profiles
Nihad Alfulaij (Finance Assistant)
Nihad Alfulaij joined Sustain in March 2009 as finance assistant. After finishing her degree in Latin American studies she went on to work in the charity sector. Her career in charity finance developed whilst working in Mencap's fundraising department for four years. She then went on to work in a delicatessen/café in south London where she was in charge of the kitchen and sourcing local produce for the shop. At that time she also helped to set up a farmers' market in the local area, which she ran for the next 12 months. She then returned to the charity/public sector where she resumed her career in charity finance, initially as finance manager in a Green Start nursery and more recently in a local secondary school. She has also dedicated time to small-scale catering and has a real passion for cooking.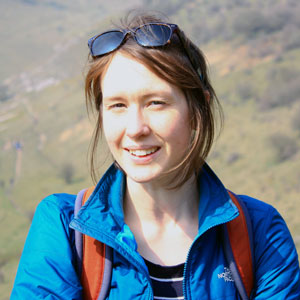 Zoë Chambers (FoodSave - part of London Food Link)
Zoë is a project officer in the FoodSave team, helping businesses in London to reduce food waste and divert surplus to charities or animal feed. Before joining Sustain Zoë worked on waste reduction and recycling communications, delivering campaigns and events across Cambridgeshire to reduce the amount of food waste and textiles going to landfill, and before this worked in voluntary roles at the Prague Global Policy Institute and Green Alliance. Zoë also helps to coordinate her local branch of FoodCycle, runs pop-up supper club events, and advocates good, healthy, sustainable food at every available opportunity.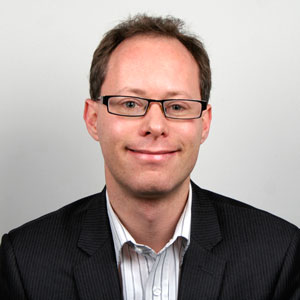 Malcolm Clark (Children's Food Campaign)
Malcolm Clark is co-ordinator of the Children's Food Campaign. He has a Masters in British Parliamentary Politics and is an alumni of the British Council's Interaction Leadership programme. He has spent the past decade working for, and running, a number of campaign organisations, on issues ranging from fair trade, to fair votes to a fair and more equal society. He continues to help co-ordinate the Fairtrade London campaign. He is also active locally in Streatham where he lives, assisting the MP with his advice surgeries and taking up local casework. Malcolm's passion is campaigning: not only getting stuck in to doing it, but also facilitating grassroots activists and giving people the knowledge and tools to make the most of their political voice.

Ross Compton (London Food Link)
Ross is responsible for London Food Link campaigning, including Capital Bee and the annual Good Food For London report. Previously he ran our Local Action on Food network and was Food Co-ops Advisor for the Greater London region. Before joining Sustain in 2011 he worked at Church Farm Ardeley, a farm championing an agro-ecological approach to farming. There Ross worked to develop a membership structure for the farm and helped to establish various 'Farm Clubs' in the North London area. He has been an intern with the World Development Movement and the online campaigning group 38 Degrees.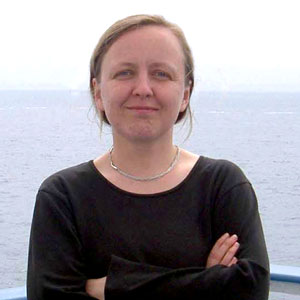 Kath Dalmeny (Coordinator) Currently on maternity leave
Kath Dalmeny is Coordinator of Sustain. Her background is as a food campaigner and consultant to organisations such as the Food Commission, National Consumer Council, National Federation of Women's Institutes, Food Climate Research Network and the London Development Agency. She has a special interest in food, sustainability and climate change – especially how local food systems can help create resilient local economies that reduce their impact on the environment. She is also interested in how the benefits of healthier food can be enjoyed more equitably by people living on a low income. In 2009, she became a member of the Food Advisory Group to the London Organising Committee of the London 2012 Olympic Games, and was recently appointed as a member of the London Food Board Executive. On a voluntary basis, Kath is a trustee of a community-run box scheme and farmers' market that is launching an exciting new start-up support programme (Growing Communities); and a food consultancy that helps individuals and organisations working towards more sustainable, equitable food systems (Food Matters). Kath has a Masters in Food Policy from the Centre for Food Policy.

Eloise Dey (Capital Growth - part of London Food Link)
During her MA in the Anthropology of Food at SOAS, Eloise specialised in the relationship between man and global food chains, focusing on the cultural reproduction of childhood obesity in the UK. Since completing her Masters she has worked on a range of projects focused on food sustainability in urban contexts. She has worked from launch on Sustain's Capital Growth project, which aims to convert 2,012 spaces in London into community food growing areas by the end of 2012. Alongside this she worked with the food waste specialist Tristram Stuart feeding 5,000 members of the public in Trafalgar Square on food that would otherwise have been wasted. Following the success of Feeding the 5,000, Eloise became one of the founding members of A Taste of Freedom and is currently working on interactive educational events to raise awareness and tackle the issues of surplus food.

Maria Deveraux (Growing Health - part of London Food Link)
With a background in marketing and PR, Maria is and always has been passionate about sustainable food. At Sustain, she is the project officer for Growing Health, run by Garden Organic and Sustain, looking at how community food growing can be routinely used by the health and social care services as a way of promoting health and wellbeing for a range of individuals and population groups. Outside her Sustain work, Maria is also helping to set up a local veg bag scheme (www.localgreens.org) supported by the Growing Communities Start-up programme, and was formerly chief executive officer of Slow Food UK. She is also a keen food grower and as a Master Gardener, she works with the local community to help them to grow their own. As an avid cook, she also has three plots that she gardens herself, to grow delicious fruits, vegetables and herbs to eat. Great-tasting real food is pivotal in every facet of Maria's life - she even uses her kayak to go foraging!
Gavin Dupee (IT/Design)
Gavin Dupee creates print media including a number of magazines, and designs and develops web applications for a number of charities, research groups, companies and private individuals. In addition he designs courses and lectures in web and graphical design, and has a degree in Environmental Science.
Catherine Fookes (Organic food and farming)
Catherine Fookes is a freelance writer, researcher and campaigner on food, farming & environmental issues. She undertakes work for Sustain on organic food and farming issues having previously been Co-ordinator of the Organic Targets Bill Campaign for Sustain. In 2008, she wrote a major report into nursery school food in England and Wales for Organix and the Soil Association as well as organising the Abergavenny Food Festival's Children's Food Academy. She was also a Government adviser on organic farming standards, sitting as a consumer member on Defra's "Advisory Committee on Organic Standards" (ACOS) and works as a consultant on various projects.

Paola Guzman (Capital Growth - part of London Food Link)
Paola has been a project officer for Capital Growth since October 2009 where she coordinates new applications, current Capital Growth spaces and volunteers. Paola worked in the architectural field from 2006 to 2008, and commenced her masters at UCL in 2007. While studying Urban Design at the Bartlett School of Architecture (part of UCL) she became interested in food and its relationship to the city. In her final project she explored the idea of making London more sustainable by growing food locally. This project led her to volunteer in Sustain for the Capital Growth Campaign in February 2009, where she helped with providing member support and processing applications to become new Capital Growth spaces. She participated in several events such as the Hampton Court Flower Show and helped coordinate the Capital Growth market stalls at feast on the Bridge and Covent Garden Market.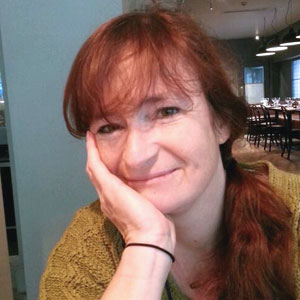 Vicki Hird (Acting Policy Director)
Vicki Hird is an award winning author, expert, strategist and senior manager who has been working on environment, food and farming issues for over 20 years. As Acting Policy Director at Sustain Vicki manages many of Sustain's programmes and provides guidance on critical food issues. She is also the Senior Campaigner heading up the Land use, Food and Water Programme for Friends of the Earth and previously was Policy Director of Sustain, 1999 - 2004. She has been an expert consultant for NGOs and institutions (including for RSPB, WSPA, The Sustainable Development Commission, Greenpeace, The Plunkett Foundation and HEAL). She has launched many major food and environment campaigns, from local to global in scope, has published numerous reports and articles on the sustainability of food systems and published Perfectly Safe to Eat? (Women's Press 2000). She has an academic background in pest management and is a Fellow of the Royal Entomological Society and the RSA. Vicki is on the board of Pesticides Action Network, and the Keo Foundation, is chair of the Eating Better alliance and has sat on numerous government advisory groups over the years.
Clare Horrell (Big Dig)
Clare runs The Big Dig, organising events across the UK that aim to raise the profile of community gardens and encourage more people to take part. Previously she ran the Food Distribution and Supply strand of the Making Local Food Work programme. After studying biology at university, Clare spent the next 12 years in banking, before owning and running a restaurant. She subsequently organised catering for events at the Royal National Theatre and then joined Friends of the Earth where she worked with the English regional campaigners on national and local environmental issues. She was part of the management team of the Crypt fairtrade café in Islington and is a volunteer at Growing Communities, a social enterprise which grows and distributes organic produce in Hackney.
Alex Jackson (Campaign for Better Hospital Food)
Alex works for Sustain as a project officer on the Campaign for Better Hospital Food, which developed from the 'Good Food for Our Money' campaign. Both campaigns aim to improve procurement of sustainable food in the public sector. Before joining Sustain, Alex worked as a lead campaigner on a number of projects in the skills sector – establishing a network of 'skills academies' for people who are unemployed and from disadvantaged backgrounds. Alex is a passionate supporter of local, seasonal and resilient food chains and how they can contribute to tackling climate change. Alex is also a local political activist in south London, where he has campaigned to demonstrate the link between sustainable food and healthy and vibrant communities.
Amanda Jacobs (Head of Fundraising)
After leaving university with a degree in Social Psychology and Social Administration, Amanda Jacobs has spent more than 20 years working for various national and local UK charities, as well as international NGOs. She has held roles as a staff member, freelance consultant, trustee and grants assessor, focusing on fundraising. Amanda has also undertaken project design and development, operational and strategic planning and financial management. Prior to joining Sustain Amanda most recently worked for the Institute of Food, Brain and Behaviour and the London Wildlife Trust. Previously, she served as a trustee of a national disability charity, as well as a trustee and grants assessor for a national grassroots homelessness charity.
Amanda joined Sustain in 2014, and as Sustain's first Head of Fundraising, she supports project staff in their fundraising efforts, exploring new opportunities and improving the way that Sustain manages its fundraising data. Outside work, Amanda campaigns for environmental, international development, human rights and social welfare causes - including homelessness, disability and labour rights. She also regularly contributes restaurant reviews to the Harden's Guide.
Charlotte Jarman (FoodSave - part of London Food Link)
Charlotte coordinates FoodSave, helping businesses in London to reduce food waste and divert surplus to charities or animal feed. Charlotte previously ran London Food Link's Ethical Eats network, encouraging London's community cafés, restaurants and other catering businesses to incorporate more sustainable ingredients into their menus. Before joining London Food Link, Charlotte worked for a Fairtrade fruit importer, ran smoothie stalls at music festivals, helped to develop tourism projects with coffee-growing communities in Peru and Tanzania, and waitressed in a lot of restaurants. She studied Anthropology at University College London.
Becky Joynt (Design and Online Communications Officer)
Becky joined Sustain in March 2009. She helps develop the Sustain website and designs materials for print, including our Jellied Eel and True Loaf magazines. Becky has worked in the environmental charity sector since 2002, initally on the Good Beach Guide for the Marine Conservation Society and then on rural policy for the Campaign to Protect Rural England. More recently she was the IT and publishing manager for Pesticide Action Network UK before becoming freelance in 2007. In addition to her work with Sustain Becky also works for Pesticide Action Network Europe.

Kelly Parsons Currently on maternity leave
Kelly works part time, as Editor of Sustain members' magazine Digest. Previously she was Deputy Editor of The Jellied Eel, London Food Link's magazine about ethical eating in the capital. She was also a project officer on the Ethical Eats network, and her current role includes communicating the work of Ethical Eats and its members, along with other Sustain projects and campaigns. She has also worked on the Making Local Food Work and Local Action on Food projects, having joined Sustain in April 2010. An experienced writer, editor and researcher specialising in food law, policy and sustainability, Kelly has a Masters in Food and Nutrition Policy from the Centre for Food Policy at City University, where she is currently a PhD candidate, researching national food policies in the UK and Australia.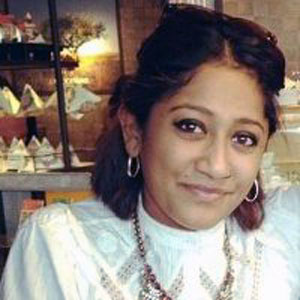 Abi Ramanan (London Food Poverty - part of London Food Link)
Abi joined Sustain in 2014. She promotes effective policy and practical initiatives to alleviate food poverty in London, and links local authorities with experienced third-sector organisations to help them implement change. Before joining Sustain, Abi worked for a range of different organisations including Fairtrade Foundation, a social enterprise consultancy, the British Institute of Human Rights, Oxfam and Stamp out Poverty. Abi is a big believer in the power of sustainable, delicious and affordable food as a tool for change and empowerment, and founded Papi's Pickles, a South Indian catering, pop up, street food and pickle social enterprise early in 2014, which works with unemployed South Indian and Sri Lankan women. When she is not at Sustain, you will find her at Queen's Square Market in Newham selling masal dosas and idli's as part of Shift Design's healthy fast food project.
Ben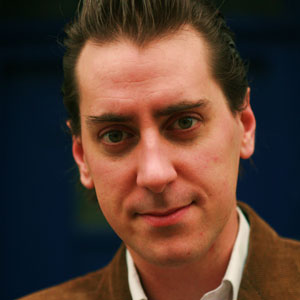 Reynolds (Acting Co-ordinator)
Ben has been working at Sustain since 2004, and is currently stepping up from Deputy Coordinator. In 2005/06 Ben and his team successfully ran the consultation on the Mayor of London's Food Strategy. In 2007, After authoring the report Edible Cities,Ben came up with the idea for the Capital Growth project, supported by the Mayor of London, to create 2,012 food growing spaces in London by 2012. Between 2004 – 2013, Ben editted the free ethical London food magazine The Jellied Eel, and increased the distribution to 20,000 copies. Ben was a founding member of the Sustainable Food Cities network launched in 2013. Ben is a trustee of the charity School Food Matters. He has also been a member of the London Food Board, chair of Growing Greenwich, and between 2008 -2012 was a member of the selection panel for the Big Lottery Fund's local food grants programme.

Julie Riehl (Capital Growth and Ethical Eats - both part of London Food Link)
Julie Riehl is a project officer for Ethical Eats, a network of London restaurants and caterers who are interested in improving the sustainability and ethics of their food. She focuses on reducing food waste among restaurants and caterers, as part of the transnational GreenCook project. Julie also works with Sustain's Capital Growth campaign helping people start growing their own food in London. She runs the project's show garden in London's Regent's Park. Before joining Sustain, Julie travelled in Australia where she studied mangrove bird communities in Darwin, grew sweet potatoes on a farm in Bundaberg and worked as a chef in a local café. She studied Ecology & Sustainable Development Project Management in Strasbourg, France.
Quoc-anh Tran (Finance Manager)
Following graduation with a degree in Accounting and Business Information Technology, Quoc-anh Tran joined Sustain in February 2002. Quoc-anh is continuing his professional development by working towards becoming a full member of the Association of Chartered Certified Accountants (ACCA). As Sustain's Finance Manager, Quoc-anh works closely with the project officers in managing budgets, prepares management accounts for finance and board meetings, and produces Sustain's annual accounts ready for the audit. Among other duties Quoc-anh is responsible for are developing project budgets for grant applications as well as reporting to funders.

Ruth Westcott (Sustainable Fish City - part of London Food Link, and working with Sustainable Food Cities)
Ruth Westcott co-ordinates Sustainable Fish City, a campaign which encourages businesses to adopt a fully sustainable fish policy, and thereby help transform the way the world's oceans are fished. The campaign began in London, inspired by the Food Vision of the London 2012 Olympic and Paralympic Games, and is now being adopted by cities across the UK. Ruth joined Sustain from the Marine Stewardship Council, and is a graduate of the University of Oxford and Imperial College, London, where she was awarded the Fishmongers' Company Scholarship.

Sarah Williams (Food Growing Programme Manager, also Capital Growth - part of London Food Link)
Sarah Williams is the Food Growing Programme Manager for Sustain. Sarah Williams joined Sustain in 2009, and is part of the Capital Growth team who successfully supported 2,012 new community food growing spaces by the end of 2012 in London. Sarah has also been involved in developing and fundraising for new areas of work, including the national Big Dig programme and work on health and food growing. Previous roles have involved working with various community groups, particularly at Groundwork East London where she was involved in various environmental regeneration projects. Sarah was also the Strategic Manager of the Newham Food Access Partnership, where for four years she coordinated the implementation a Food and Nutrition Strategic Plan. Sarah has a Masters in Leadership for Sustainable Development, achieved through the Forum for the Future's Masters Programme, which involved a variety of high profile work placements including Friends of the Earth, The Cabinet Office, BBC Wildlife magazine and B&Q Head Office.
Chris Young (Real Bread Campaign; and London Food Link)
Chris Young coordinates the Real Bread Campaign (including running its supporter network and editing True Loaf magazine) and runs the London Food Link supporter network (including editing The Jellied Eel magazine). He sees working for Sustain as the perfect way to match his experience in communication and belief in the right to better food for all. Prior to running away to join Sustain in 2009, Chris was in food and drink PR, working on accounts including an anti-hunger charity, a local food directory and whole range of independent pubs and restaurants.